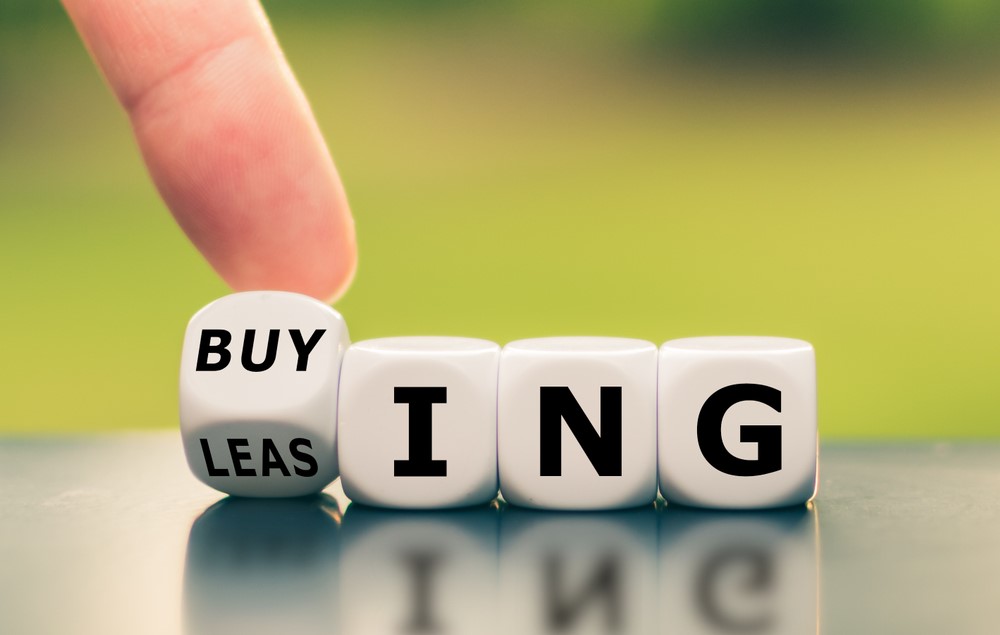 Purchasing a new vehicle from a
car dealer near you
is one of the most important financial decisions of your life. But you already know that. The question you're probably asking yourself right about now is this: "Should I buy or lease a vehicle?"
The answer isn't a clear-cut one, unfortunately. For many people, financing a vehicle meets their needs perfectly. Others really benefit from the convenience of a car lease. So, which one's right for you? To help you decide, here are the main advantages and disadvantages of buying and leasing vehicles.
Pros & Cons to Leasing vs. Buying
Leasing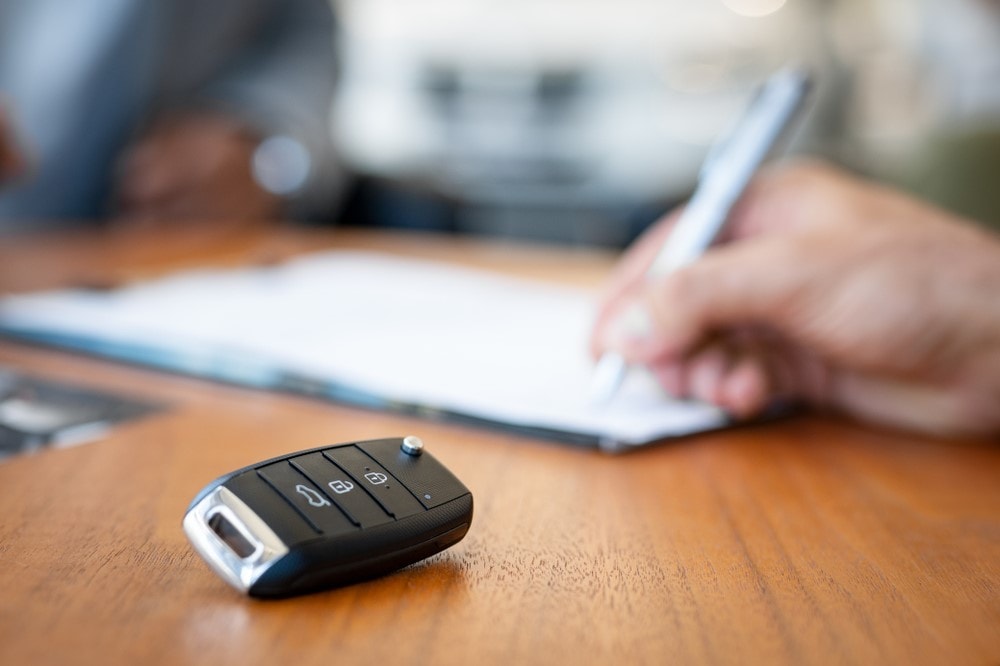 When you lease a vehicle, you are essentially "renting" it from the dealership or finance company. Leasing can be an excellent option for people who have a stable income, don't drive excessively, and prefer to pay less every month.
These are some of the most common perks and drawbacks to auto leasing:
Advantages
More Affordable in the Short Term - One of the main benefits of leasing is that you're paying less up front and monthly. This is because you're paying for the difference between the car's sales price and its estimated residual value at lease-end, not the total value of the vehicle plus taxes.
Worry-Free Maintenance – Because leases usually last up to 3 years, your vehicle will always be under warranty. Honda's new-vehicle warranty, for instance, is a 36-month/36,000-mile warranty, which aligns with a 3-year Honda lease.
Lease-End Flexibility – When you reach your lease maturity date, you have several lease return options available to you. You can return your lease and walk away, return your lease and re-lease or buy another, extend your lease for a certain length of time, or buy your leased car at its preset residual value price.
No Hassles – With a lease, you not only have a reliable car for up to 3 years, but you also don't need to deal with trading it in or selling it when you want to get a new vehicle. Simply keep up with maintenance and return it on time!
No Depreciation Anxiety – You'll never be upside-down on a lease, which is not the case when you finance a car.
New Car Every Few Years – Who wouldn't like to own a new vehicle? When you lease, you have the opportunity to get a new car after your contract ends, which means all the latest technology and safety features.
GAP Coverage – Though this isn't included with every lease, GAP coverage comes with every Honda lease. If you're in an accident that totals your leased Honda vehicle, the manufacturer eats that cost so you don't have to pay off the lease balance.
Honda Loyalty Leases – Most brands, including Honda, offer special discounts or pricing adjustments if you stick around with another lease. This includes waivers for wear and tear, acquisition fees, and more. Ask your Honda dealer for more information if you want to re-lease a vehicle.
Business Tax Deductions – Own a business? You can deduct certain vehicle expenses on your taxes every year, including lease payments, if you use that vehicle for work.
Disadvantages
No Equity – If you like to wheel and deal, leases aren't ideal. Because you aren't paying to own the vehicle, you can't trade it in or sell it whenever you'd like.
Extra Fees – Should you be unable to afford your lease, it might be difficult to get out of the contract without paying a lot in termination fees. You'll also be charged for any wear and tear, mismatched tires or excessive damage, as well as an acquisition fee.
Mileage Restrictions – To make the most out of a lease, you shouldn't be driving too often. When you lease, you're restricted to a certain mileage (usually 10,000 to 12,000 miles per year). If you go over that mileage, you'll pay anywhere from $0.15 to $0.30 per excess mile – that adds up very quickly.
No Modifications – You must return your vehicle as it was when you leased it. This means no aftermarket accessories or parts, the same paint color, etc.
More Expensive Insurance and Registration – The newest vehicles cost more to insure and register. Since you're getting a new car every few years, you're going to have to get used to paying extra for that luxury.
Long-Term Expenses – Although you aren't paying for many repairs, leasing costs don't end. Every 3 years, you're paying more for a new car; if you finance a vehicle, you may eventually end up with a vehicle you aren't paying for each month.

Bad Credit

– Although not impossible, it can be more difficult to get a car lease with bad credit. If you do get approved for a Honda lease, be sure to make on-time payments and follow your lease contract to a T. If you do, you should be grandfathered into your next Honda lease, even if your credit is poor.
Buying or Financing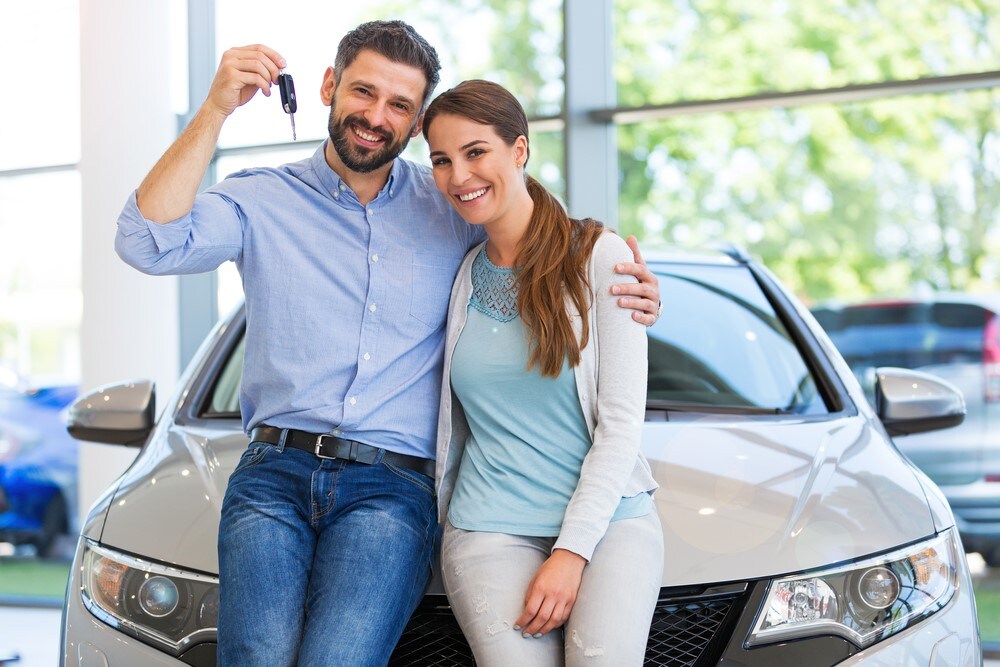 Now that we've explored the pros & cons of leasing, let's turn our attention to purchasing a vehicle. By this, we mean financing a vehicle, not necessarily paying it in full (who does that?). A car loan is a great option for people who tend to take good care of their vehicles, have a reliable mechanic, and aren't scared off by the prospect of selling.
Check out these other common pluses and minuses to purchasing a car:
Advantages
Equity – Like a home mortgage, a car loan covers the cost of your car, plus interest. As you make monthly payments, you're taking small steps toward 100% ownership. At any time, you can trade in or sell your vehicle to make a profit.
Lower Insurance and Registration Costs – As your vehicle ages, you'll pay less to insure and register it with your state.
No Restrictions – You aren't restricted to driving a set mileage, altering, damaging or smoking in your vehicle. You ostensibly own it and can do with it what you want.
Long-Term Expenses – If your vehicle is kept in good shape, you may only need small repairs and maintenance every year. Eventually, you'll pay off your car loan and can pocket the extra few hundred bucks for a bigger repair down the road or to replace your vehicle with a newer ride.
Bad Credit Loans – While not ideal, you can get bad-credit car financing through banks or your car dealership. This will come with a steep interest rate, but it can sometimes be the best option if you're ineligible for an auto lease.
Disadvantages
No Warranty – Once your vehicle's warranty expires, you're on the hook for any issues. You can opt for a warranty extension in some cases, but that is usually seen as a superfluous upgrade.
Repair Costs – As vehicles age, so too do their components. You'll eventually have to pay for a mechanic to do things like engine or transmission repairs, install new brake rotors, replace tires, etc.
Depreciation Anxiety – When you buy a new car, you have one big thing to worry about: Depreciation. If that vehicle depreciates more than expected, you could end up being upside-down on your loan. You'll be paying more for your car than it's worth, and that's a huge reason why people choose to finance used cars, not used vehicles. If you want to buy a new vehicle, it's oftentimes better to lease it.
Down Payment – In almost all instances, you will be required to put a substantial payment down for your vehicle. This can be anywhere from 10-20% of the vehicle's sale price. For instance, if you finance a new Honda CR-V in Joplin, you'll want to make sure you have up to $5,000 (20% of its MSPR) in your bank to use as a down payment, or whatever down payment is listed in your Honda finance offer.
Short-Term Expenses – Along with your down payment, you're also going to be paying more each month for your loan. That's because you're paying a higher APR than a lease's money factor, as well as the entire cost of the car's sale price. With a lease, you're only paying the cap cost less its residual value.
Hassles – When you want to get rid of your car, you have to figure out how. That means either selling it to a private buyer, selling it to a dealership, or trading it in. For most shoppers, that's too many negotiations to make!
Ready to Choose? Visit Our Joplin Honda Dealership.
While there's no one-size-fits-all solution to the "buying vs. leasing" conundrum, there is probably a this-size-fits-you solution at Roper Honda. We'll help you make the decision between leasing or financing a new Honda based on your budget, your credit, and your personality. Simply contact our Joplin car dealership at (417) 625-0800 and ask to speak with our auto financing specialists.