Fourth of July fireworks won't be like normal in 2020, that's for sure. With COVID-19 forcing nearly all Independence Day events to be canceled across the country, you may want to forego your typical holiday tradition this year.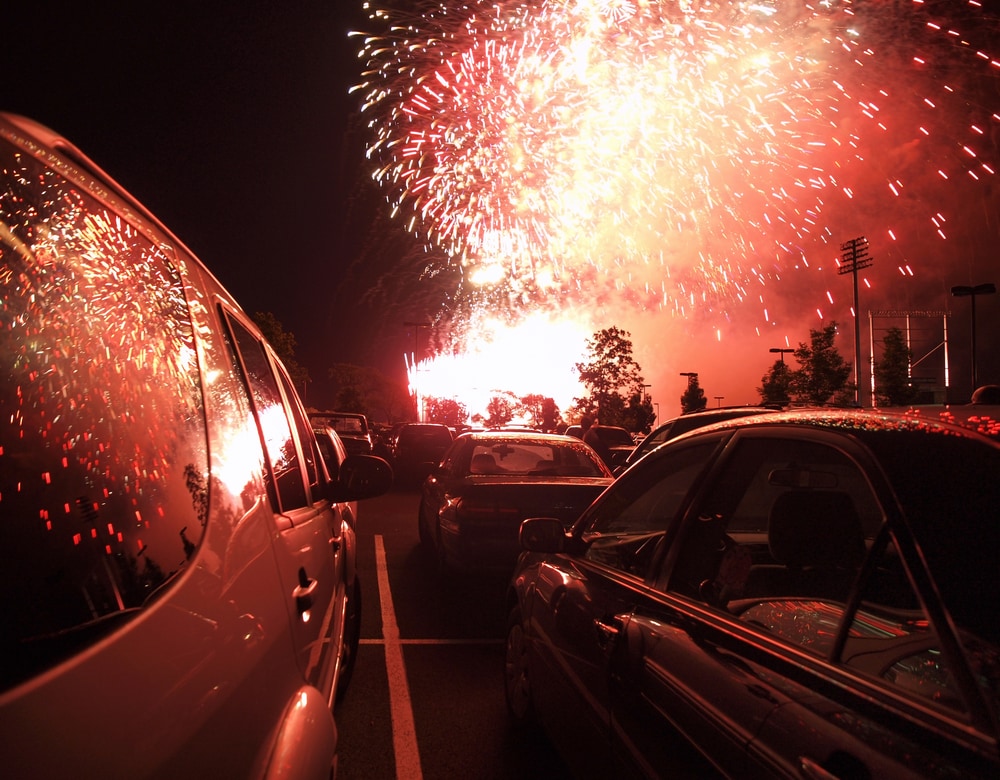 Please see an updated list of July 4th events for 2021 here.
Wait – what are we saying? As Americans, it's our obligation to celebrate July 4th, even if it will look and feel a whole lot different. Here's how to take part in summer's first hurrah in the Joplin, MO, area.
July 4th Fireworks in Joplin, MO
The city of Joplin is still planning to host their annual Fourth of July Celebration at the Fred G. Hughes Stadium in MSSU. However, this year's Independence Day event will be a fireworks-only affair, and guests will have to socially distance or stay in their vehicles for the entirety of the fireworks display.
Details:
Fireworks in Joplin are set to begin at 9:45 PM on the east side of MSSU's campus on Saturday, July 4.
Expect more aerial fireworks than years past!
Parking is available in designated MSSU parking lots. This is also where visitors will watch the Independence Day fireworks show.
Those who wish to stand or sit must do so directly in front of their vehicles. Others can simply stay in their car for the show; a vehicle with a sunroof or moonroof, like a Honda Pilot, makes for an excellent fireworks-viewing vessel. (But that's just, like, our opinion, man.)
Music is being broadcasted on 88.7KXMS FM to sync with the fireworks show. Feel free to tune in and turn up the volume.
Typical Joplin July 4th activities and concession stands won't be available, so consider bringing snacks, drinks and games to keep the kids occupied.
Restrooms will not be open, so plan accordingly.
You can also watch Joplin fireworks online on the KGCS TV Channel 21 and Missouri Southern Facebook pages.
Click here for more information.
July 4th Fireworks in Miami, OK
The city of Miami (in Oklahoma) is still scheduled to host their annual 4th of July Extravaganza.
Details:
Fireworks in Miami are planned to start at dusk on Saturday, July 4, at the Buffalo Run Casino and Resort.
If you do attend, we recommend socially distancing, wearing facemasks, and staying in your vehicle for the night's fireworks show.
The event includes live music, food and activities for all ages
Hungry? Try your hand at the Hot Dog Eating contest.
Need a break? Watch turtles race for the gold.
Gates open at 4 PM. Live music begins at 5:30 PM.
It's set to be the largest Independence Day fireworks display in Miami, OK history.
Click here for more information.
July 4th Fireworks in Shell Knob, MO
Bring the family to Shell Knob's yearly July 4th Fire & Thunder Fireworks Show presented by the Table Rock Lake Chamber of Commerce.
Details:
The excitement begins at 8:00 PM on Saturday, July 4, over the Shell Knob Bridge.
The fireworks will soar over the lake, near Mill Creek.
Park nearby and enjoy the sights from the safety of your vehicle.
Click here for more information.
July 4th Fireworks in Wyandotte, OK
Wyandotte Nation is still expected to host their Independence Day party and fireworks display this year.
Details:
Wyandotte's Independence Day Celebration event is scheduled for 6:00 PM on Thursday, July 2, 2020, at the Wyandotte Nation Pow-Wow Grounds (east of the city).
Live music begins at 7:00.
Fireworks will start once the sun sets.
Food vendors will be on site, though personal coolers and outside food and drink are allowed.
Parking is free, and we suggest watching the fireworks from your vehicle.
Otherwise, you can bring lawn or camping chairs to watch the fireworks show outside.
Click here for more information.
July 4th Fireworks in Seneca, MO
A day after their 2nd Annual Cars and Stripes car show – which is a favorite here at Roper Honda – the city of Seneca, MO, will host their Independence Day soiree.
Details:
The Seneca Celebrating Our Freedom 2020 event is scheduled to take place on Saturday, July 4, 2020, at 10:00 AM in downtown Seneca.
Activities include a parade, kid-friendly fun, and more.
Fireworks will begin at nightfall.
The theme of this year's July Fourth event is "Homemade," so celebrate by bringing or wearing something you've made yourself.
Click here for more information.
Happy Fourth of July, from Our Joplin Car Dealership to You
Please be aware that all July Fourth events above may be canceled or rescheduled due to weather or safety concerns related to COVID-19. Check for updates on the event's sites prior to July 4.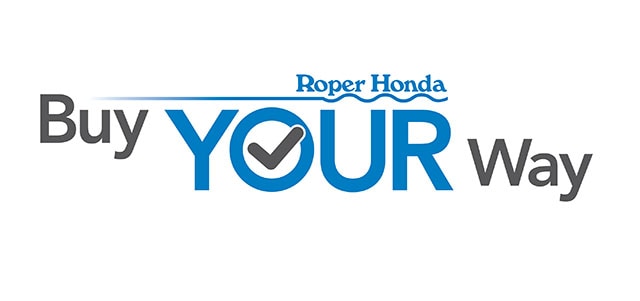 It's a strange time to be alive – but we're alive! We hope you have a wonderful Independence Day spent with loved ones. If you need a larger vehicle in which to watch July Fourth fireworks, swing by our Joplin Honda dealership at 902 N Rangeline Rd. We have summer lease deals on many 2020 Honda models, including the Honda Odyssey and all-new Honda Passport SUV. Buy your way, only at Roper Honda.