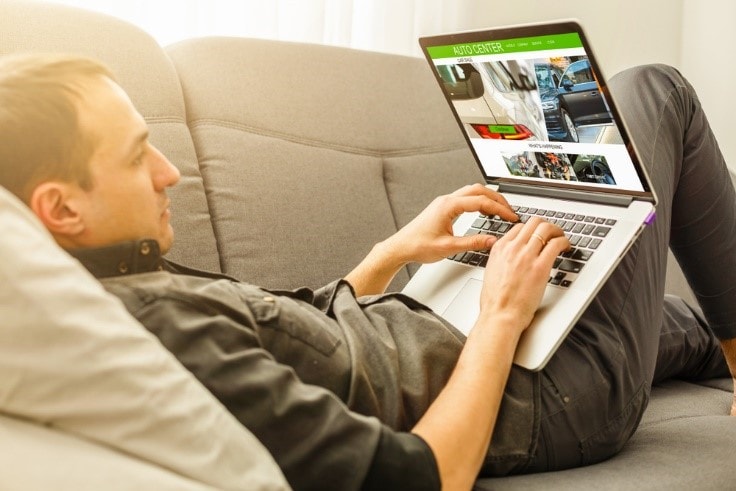 From toasters to toothbrushes, everyone's buying just about everything online these days. Why should car buying be any different? Here are 6 handy tips to make it easier for you to shop for your new or pre-owned vehicle online:
Tip #1 – Come Up with a Realistic Budget
You can't eat filet mignon and lobster on a mac 'n cheese budget. Before you power up your laptop and start clicking for the best online car deals, take out your calculator and figure out how much you can spend on a new or pre-owned vehicle. Remember, we're not just talking about monthly payments here. You need to calculate the total cost of the vehicle into your budget. That means considering such things as the total cost of interest on the loan, car insurance, maintenance, and even parking charges. The key takeaway here is: Be realistic about how much you can afford.
Tip #2 – Loan Pre-Approval Puts You in Control
If you want to become an online car-buying rock star, then here's a power tip: get preapproved for a car loan. Having preapproved financing in hand puts you in a stronger bargaining position. Check out the deals offered by banks, credit unions, and other financial institutions. Shop around for the best rates and customize a loan that fits your budget and lifestyle to a "T." If you have a trade-in, you'll need to take that into account, also. Dealerships like Roper Honda also make it easy to apply for financing online.
Tip #3 – Research and Choose the Model That's Right for You
There must be a bazillion new and used cars for sale online. So many choices can appear daunting. So, sit down beforehand and write out exactly what you're looking for in a new or used car. This will narrow the field considerably. Think about what you'll be using the car for. Once you've done that, now's the time to dig into some serious automotive research. There are many websites like Edmunds.com, kbb.com, autotrader.com, and others that can help you compare makes, models, trim levels, and prices. Respected automotive authorities like Motor Trend and Car and Driver are also good sources for unbiased opinions.
Tip #4 – Look for the Best Deals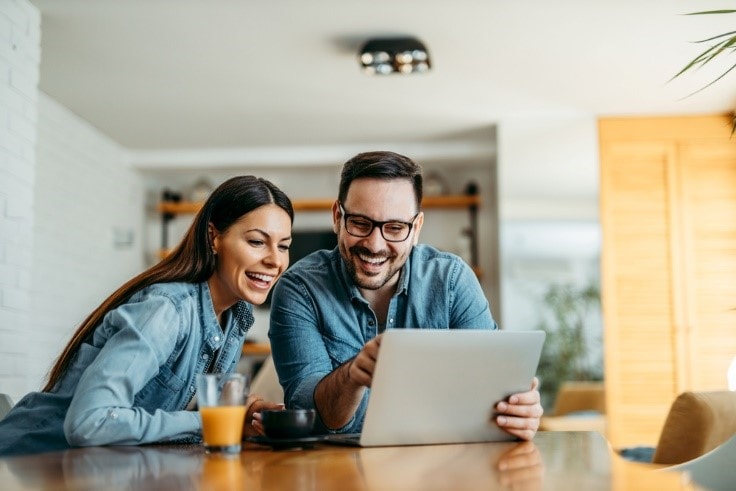 Rebates. Low-Interest Financing. Leases. Oh my! There are a plethora of money-saving deals out there. In your hands, the mouse is a mighty weapon, letting you click through cyberspace to find a great deal on a new or used car. Take advantage of year-end closeouts on select models. Shop around and compare the APR (annual percentage rate) offered by different dealers and manufacturers.
Here's another power tip: Honda now lets you shop for the best deals on both used and Certified Pre-Owned Hondas online. Or, an even easier way to shop for a used car is to check out Roper Honda's huge inventory of pre-owned Hondas for sale near Neosho, MO.
Tip # 5 – Contact the Dealership's Internet Sales Manager
Whether in-person or online, dealerships are eager to help you choose the right car at the right price. Now you can do this all from the comfort of home by contacting a dealership's Internet Sales Manager. They can not only give you important information about the vehicles offered on their lot, but they can also help walk you through the online car-buying process from start to finish. Once they know what you're looking for, they can check their inventory and help you arrive at a purchase decision. If face-to-face car negotiations aren't your thing, then negotiating online with a dealership's Internet Sales Manager may be a preferable alternative.
Tip # 6 - Shop Honda Online with Our "Buy YOUR Way" Program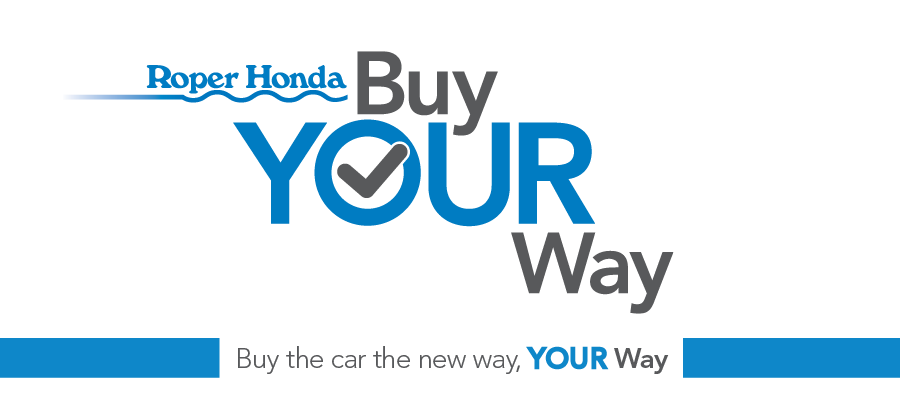 Here's the best tip of all: Skip the trip to the dealership. Go search our huge inventory of new and used Hondas for sale online in Joplin. Find the Honda you want and let our exclusive Buy YOUR Way Program do the rest. It's the quick and easy way to purchase a new or pre-owned Honda from the comfort of your home, with just a few clicks of the mouse.
Calculate your monthly payment by adjusting the terms to fit your budget.
Get a Kelly Blue Book estimated value of your trade-in to sweeten the deal.
Apply for credit online and get pre-approved for financing.
Place a hold on the Honda you've selected until you're ready to pick it up.
Take your Honda for a test drive.
Sign the papers and your own your way.
We're so excited about our new Buy YOUR Way program, we invited a special guest to our dealership to sing about it. So, ladies and gentlemen, Roper Honda is proud to welcome to our showroom floor that fabulous automotive crooner extraordinaire, the incomparable Mr. Frank Carnatra singing his legendary hit song: 'Buy YOUR Way'.
(Sung to the tune of "My Way.")
And now, you want a car, but how to buy it is the big question

My friend, I'll say it clear, I'll state my case, with no reservation

Looking for a new or used car, you've traveled each and every highway

But now, no more of this, you can Buy it YOUR Way
Regrets, you've had a few, when driving to, your local dealers

It makes more sense to you, to buy online, from a healthy social distance

So, we did what we had to do, and created a new online car-shopping experience

Buy your new or used car, without driving far, you can buy it YOUR Way
Now is the time, to go online, and figure out how much you'll be paying

Getting financed is easy too, you'll know you're approved without delaying

Got a trade? Well, that' great. We'll tell you just how much we'll give you

See, it's not hard, not hard at all to buy it YOUR way
Pick out your chosen Honda, we'll stow it away, 'til you're ready to claim it

Then come on down, test drive it around, sign the contract, and put it in your driveway

From our showroom floor, your Honda's yours, and you bought it YOUR Way
Yes, these are the times, we think you know, that buying cars online is the way to go

You planned your charted course, each simple click along our digital buy-way

But through it all, when there was doubt, we made online car-buying easy to figure out

From your laptop, tablet, or phone, Roper Honda lets you… (big finish!)

Buy. Your. Waaaay!
We hope you had fun with our silly riff on that timeless classic, "My Way." But now it's time to get down to business and discover the new, no-hassle way to buy Hondas online from Joplin's premier online car dealer: Roper Honda. Because Buy YOUR Way is the better way. For more information, call our Roper Honda sales team at 877-747-0738. Roper Honda is conveniently located at 902 N. Rangeline Road, Joplin, MO 64801.