Looking for something affordable yet fun to do in Joplin this fall? Sure, you could go to a local pumpkin patch, but there's more to autumn than picking gourds till your fingers turn orange and your wallet crumbles to dust. Stick to your budget without boring your kids into oblivion. Here are 13 of the area's best cheap and free events being held this autumn.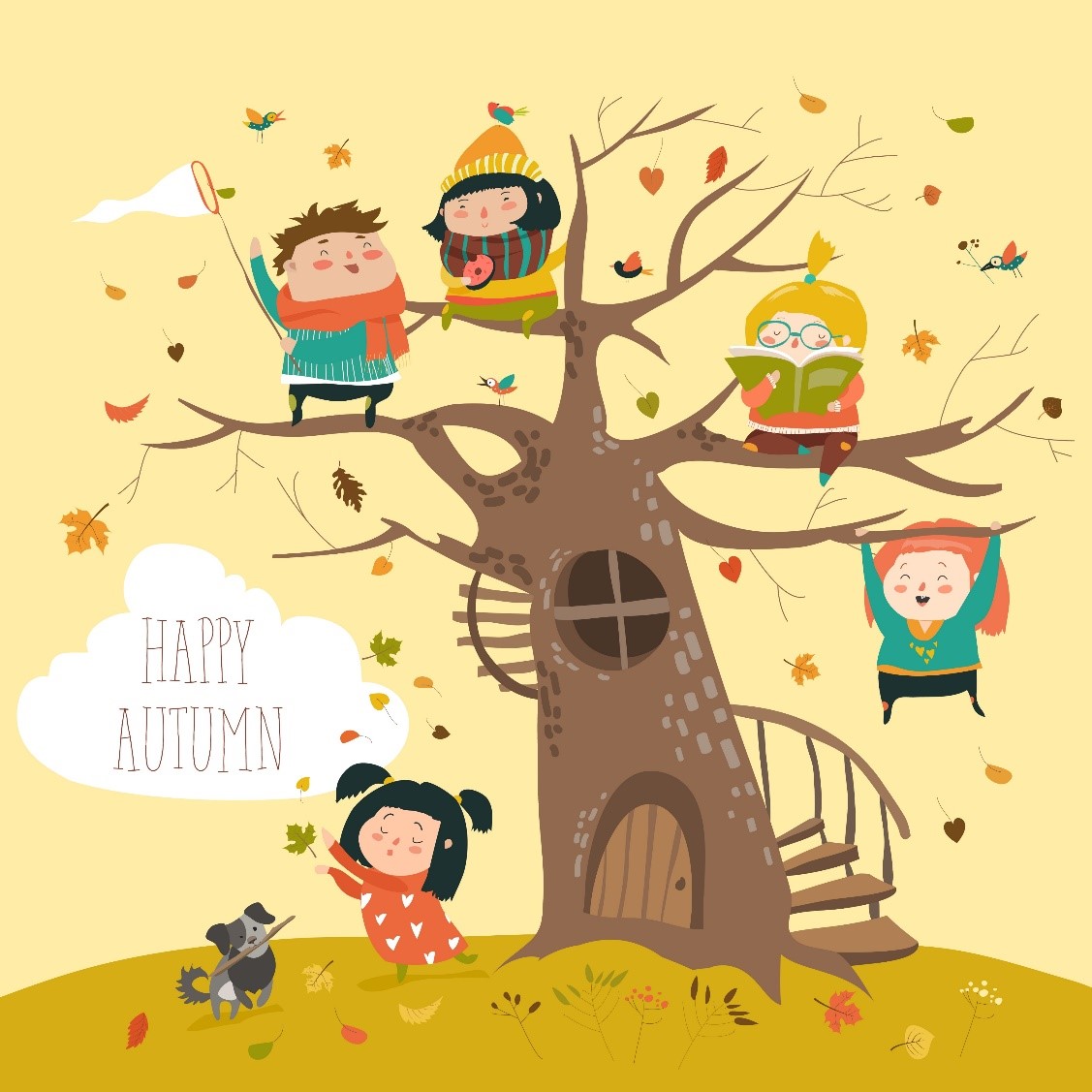 5th Annual Joplin Arts Fest 2019
Date: Sept 20 – 21, 2019
Location: Mercy Park (Joplin, MO)
Price: Free
Website: joplinartsfest.com
Browse work created by the area's best artists, enjoy live performances, and make your own artwork at this year's free Joplin Arts Fest. Over 40 artists will be setting up booths, and every kid will surely want their face painted by a pro. Times vary by day.
Monarch Festival
Date: Sept. 21, 2019
Location: Shoal Creek Conservation Center (Joplin, MO)
Price: Free
Website: Missouri Dept. of Conservation
Head to Joplin's Shoal Creek C.C. for a quiet yet fun-filled morning with gorgeous Monarch butterflies and caterpillars. Activities will include scavenger hunts, walking tours, arts and crafts (headbands), bug catching, and more. This Joplin event begins at 9 AM and ends at 1:00 PM.
22nd Annual Bluegrass Festival
Date: Sept. 27 – 29, 2019
Location: Center Creek Park (Junction, MO)
Price: Free
Website: carljunctioncc.com
Arts, crafts, live bluegrass tunes, and a free car and bike show? You can count us in! Join us and 20,000 other visitors as we explore this year's Bluegrass Festival in nearby Junction, MO. There's a reason why it's the largest and longest-running bluegrass festival in the Ozarks.
Show UR Ride Car Show
Date: Sept. 19 & Oct. 17, 2019
Location: Creative Audio (Joplin, MO)
Price: Free
Website: Facebook
Whether you've got a souped-up Honda Civic to show off or simply want to browse some cool cars, Show UR Ride should be up your alley. From exotic coupes to monstrous monster trucks, this Joplin auto show is always full of unique vehicles. Cars begin showing off their stuff at 5:00 PM.
World Class Hunting Expo
Date: Sept. 28 – 29, 2019
Location: John's Sport Center (Pittsburg, KS)
Price: Free
Website: wchuntingexpo.com
Why is a hunting expo on our list of Joplin events for kids? One word: Puppies! The expo will have various World Class puppies, finished dogs, and even horses on display and for sale. If you're a hunting family, you're also invited to bring along your own "bird dog" to test out the industry's latest toys. Tickets are free but you can pre-register to receive a limited-edition t-shirt.
Girard Public Library Activities
Date: Varies
Location: Girard Public Library (Girard, KS)
Price: Free
Website: girardpubliclibrary.net
If you're from Girard, KS, you may know about the great monthly children's programming available through the public library. Community Game Nights are held on the second Monday of every month. On the last Monday of each month is Lego Night. Story Time is on every Wednesday, though the last Wednesday of the month is set aside for Children's Movie Afternoons. Either way, there's tons for kids to do in Girard.
5th Annual Safe Kids Downtown Dash and Safety Fair
Date: Sept. 28, 2019
Location: Downtown Joplin (16th & Joplin Ave)
Price: Free
Website: theallianceofswmo.org
Have an active child between the age of 4 and 11? If so, let 'em run themselves tired at this child-only race in Downtown Joplin. Kindergarteners and first-graders will run a quarter-mile race, kids in second and third grade will run a half-mile race, and older kids in fourth and fifth grade will be challenged to a full one-mile run. With any luck, they'll nap on the drive home.
Greenbush Getaway: Outdoor Adventures
Date: Oct. 12, 2019
Location: Greenbush Center Campus (Girard, KS)
Price: Free
Website: greenbush.org
This free community event in Girard is perfect for any family who likes to take mini-adventures. Beginning at 4:30 PM on October 12, visitors of the Greenbush Education Service Center campus can enjoy several outdoorsy activities, including archery, canoeing, kayaking, fishing, and more. Register your family online to claim your free ticket.
Music Under the Maples Music & Food Truck Event
Date: Oct. 12, 2019
Location: Central Park (Carthage, MO)
Price: Free
Website: carthagechamber.com
Haul along the lawn chairs for this fantastic fall event in Carthage. The Mason Dixon Band will be performing from 6 till 9 PM, and several local food trucks will be open. This may be the best event in Central Park for families—at least, outside of NYC.
Chili Cook-Off
Date: Oct. 12, 2019
Location: Artie Nesvold Community Center (Wyandotte, OK)
Price: $5.00
Website: Facebook
Autumn means chili. Wyandotte has a chili cook-off. Put two and two together, and you have a delicious lunch come October 12. Admission is $5 per person over the age of 5 years, which is less than it costs to make your own pot of fall goodness.
Carthage Carnival
Date: Oct. 16 – 19, 2019
Location: Fair Acres Park (Carthage, MO)
Price: $18+
Website: carthagechamber.com
More than 20 carnival rides, games, and other activities will be available at Fair Acres Park this fall. Kids can get armbands for $18, granting them unlimited access to every ride. Ferris Wheel? Sure. Roller Coaster? Yep. Bounce House? You bet. "Every ride" means every ride. Plan your Carthage Carnival outing by ordering wristbands before 10/15, which is when pre-sales end.
Old Fashioned Hayride
Date: Oct. 18, 2019
Location: McClelland Park (Joplin, MO)
Price: Free
Website: joplinmo.org
Experience autumn under the starlit sky in pure Joplin fashion: with a tractor-drawn hayride! Dress up all Halloween-y and be sure to bring enough roasting sticks for the whole family, as the park will light a large bonfire when the sun sets. Can't get much better than a fall hayride, some s'mores, and a cup of warm cider.
38th Annual Car Show
Date: Oct. 19, 2019
Location: CRM Complex (Carthage, MO)
Price: Free
Website: carthagechamber.com
Three winners of each vehicle "class"—there will be hundreds of vehicles competing across 26 classes—will be crowned at this annual Carthage auto show. But if horsepower is a nonsense word to your kids, they'll probably just spend the day bouncing on the numerous inflatables around the venue. Their loss.
About Roper Honda in Joplin, MO
Serving drivers in Joplin, Springfield, and Neosho, our Honda dealership puts customers first. We offer competitive pricing on new Honda vehicles, pre-owned cars, auto service, and Honda parts, as well as superb vehicle financing options for all applicants. To learn more about our Joplin car dealership, contact a member of our sales team at (417) 625-0800. We're located at 902 N Rangeline Road in Joplin, MO, just a short drive from Miami, OK, and Pittsburg, KS. Visit us today to save on your new Honda or used vehicle.
Sources:
joplinartsfest.com
mdc-event-web.s3licensing.com/Event/EventDetails/168951
carljunctioncc.com/event/39852/?instance_id=284
facebook.com/events/469050116964344
wchuntingexpo.com
girardpubliclibrary.net/events
joplinmo.org/980/Community-Events
theallianceofswmo.org/2018-safe-kids-downtown-dash/
carthagechamber.com/events/details/music-under-the-maples-music-food-truck-event/
facebook.com/events/408573429730951
greenbush.org/CivicAlerts.aspx?AID=51
carthagechamber.com/events/details/car-show/
carthagechamber.com/events/details/carnival/