With St. Patrick's Day 2019 on the horizon, we've put together a list of 6 sensational holiday events to enjoy in and around Joplin, Missouri. Here are our favorite ways to become Irish (if only for a weekend) and celebrate the popular holiday when everything is green.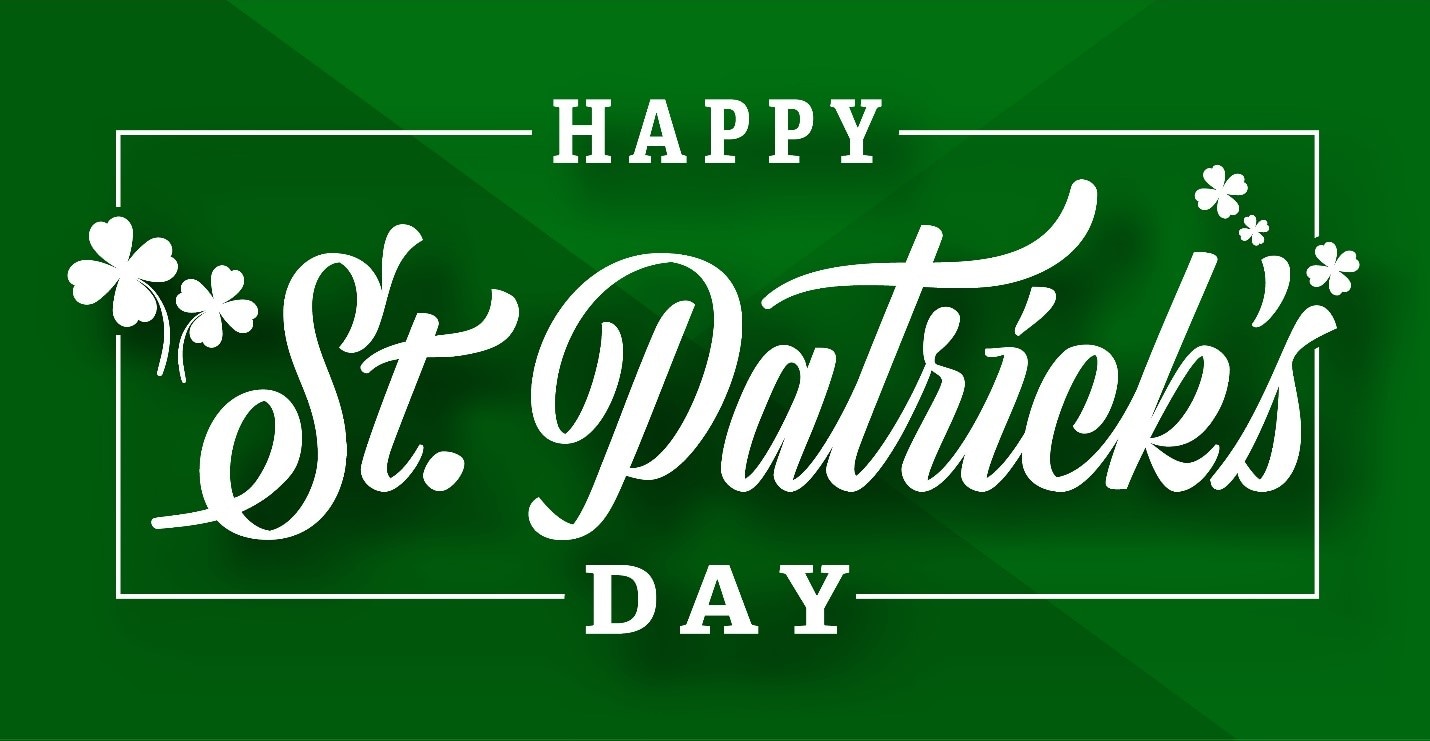 1. Springfield St. Patrick's Day Parade
Though the street festivities in Joplin came to an end a few years back, the nearby 39th annual Springfield St. Patrick's Day Parade, held in the historic downtown Springfield district, is still going strong. Beginning at noon on Saturday, March 16th, vendors will open their booths in preparation for the start of the parade at 2:00 p.m. (on the corner of Benton Avenue and Commercial Street). Associated with the parade, visitors will also enjoy an Irish Pet Contest at 12:30 p.m. at the Jefferson Avenue Footbridge.
Wear your greenest attire, because this St. Patrick's Day parade in Springfield, Missouri, will get you in the Irish spirit.
2. Vendor's Market & More
For more fun on the nearby Springfield streets: C-Street City Market will be hosting their St. Patrick's Day Vendor Market from 10:00 a.m. to 4:00 p.m. at 321 E. Commercial Street. Stop by this location before or during the parade, and you'll find plenty of fresh produce plus street and lot parking available.
3. Joplin St. Patrick's Day Race
The annual St. Patrick's Day 15K and 5K events in Joplin are a hit among racers, joggers, walkers, and anyone who likes to cheer them on. The event, sponsored by the Starlit Running Company, will be held on Saturday, March 16, and will feature three different races at 511 S. Main Street:
The Lil' Leprechaun One Miler at 7:30 a.m.
A 5K at 8:00 a.m.
A 15K at 8:00 a.m.
Online registration for these races ends on Friday, March 15th. So, participants, make sure you register right away, get your running gear together, and carbo-load.
4. St. Patty's Day Party in Joplin
Guitars Rock N Country Bar in Joplin is hosting their annual St. Patty's Day Party & Contest from Saturday, March 16th through Sunday, March 17th. Join the all-night dance party where they'll be giving away plenty of St. Patrick's Day-themed beads, hats, shirts, glasses and more. The person with the best green outfit will be awarded a free bar tab to enjoy for the entire evening.
5. St. Patrick's Day Concert in Springfield
During The St. Patrick's Day Celebration in Springfield, The Complex will proudly present a performance by the band Bowling For Soup on Sunday, March 17. Doors open at 7:00 p.m., all ages are welcome, and tickets start at $19.50 (plus fees) in advance.
6. Homebrew Festival in Sikeston
For those willing to travel a bit on St. Paddy's Day, historic downtown Sikeston will be hosting their St. Patrick's' Day Festival & Home Brew Competition at Legion Park on Saturday, March 16th. Local brewers compete for prizes and bragging rights with visitors sampling craft beers and great food from all over the region. Admission is $12 and includes live music, a cornhole tournament, costume contest, and attendees will go home with a souvenir beer stein.
For more on things to do, places to stay and Saint Patrick's events to enjoy around Joplin, be sure to get your official 2019 Missouri Travel Guide today.
And if you're looking for a newer car to travel across this great state during the holiday, check out our new Honda models and pre-owned vehicles for sale. With numerous auto financing options available, along with Honda lease offers and incentives, Roper Honda is the car dealership near Springfield to trust, no matter the occasion. Come find exactly what you're looking for at our Joplin Honda dealership! Contact us at (417) 625-0800 to speak to a member of our sales team.
Remember to stay safe this St. Patty's Day - don't drink and drive!
Sources:
http://www.springfieldstpatsparade.com/
https://www.facebook.com/events/334698293922347/
https://localraces.com/starlitrunning/st.-patricks-day-15k-and-5k-2019
https://www.thecomplexsgf.com/event-68.htm
https://www.facebook.com/events/323454155176551/
https://downtownsikeston.org/events/
https://www.visitmo.com/travel-guide