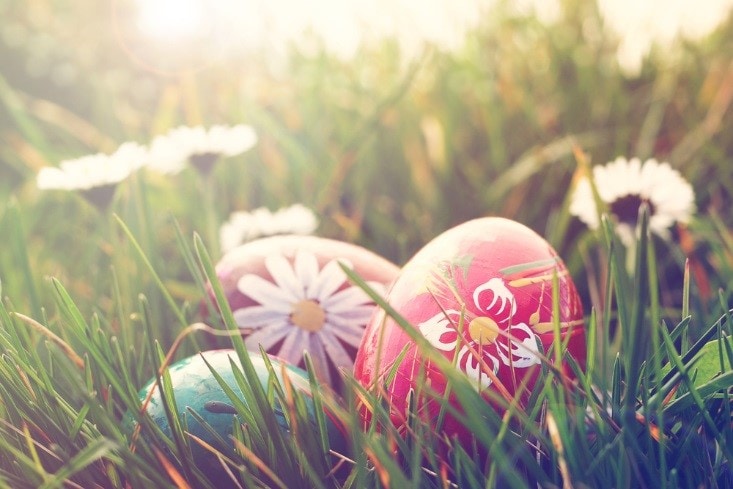 In 2020, Easter falls on Sunday, April 12th. If you have young kids at home or just love Easter, then you're looking forward to all the fun activities from Easter egg hunts to spring parties. Of course, with the recent outbreak of COVID-19, most of these egg hunts have been postponed or even canceled for the safety of the Joplin community, our kids and older people.
Just because Coronavirus canceled Joplin's Easter events doesn't mean it canceled Easter entirely! Here are some creative ways to make your own Easter egg hunt for the family in your neighborhood or backyard – just buy your eggs sooner rather than later as state lockdowns are expected to grow!
3rd Annual Egg My Yard
April 10th and 11th, sponsored by Joplin Humane Society Animal Adoption & Resource Center
Wake up to a yard filled with stuffed Easter eggs. At night, while your kids sleep, the Joplin Humane Society will come out and spread Easter eggs over your lawn. You can decide on the number of eggs and whether to place them in the front yard or backyard. Pricing varies by the number of eggs, and all the funds go to the homeless animals at the shelter.
This is the perfect Easter egg hunt during the Coronavirus pandemic. You can stay home and have someone be the Easter Bunny for you. Just be sure to sign up and contact the event organizer to ensure all times and details are accurate.
Easter Egg Hunt Trophies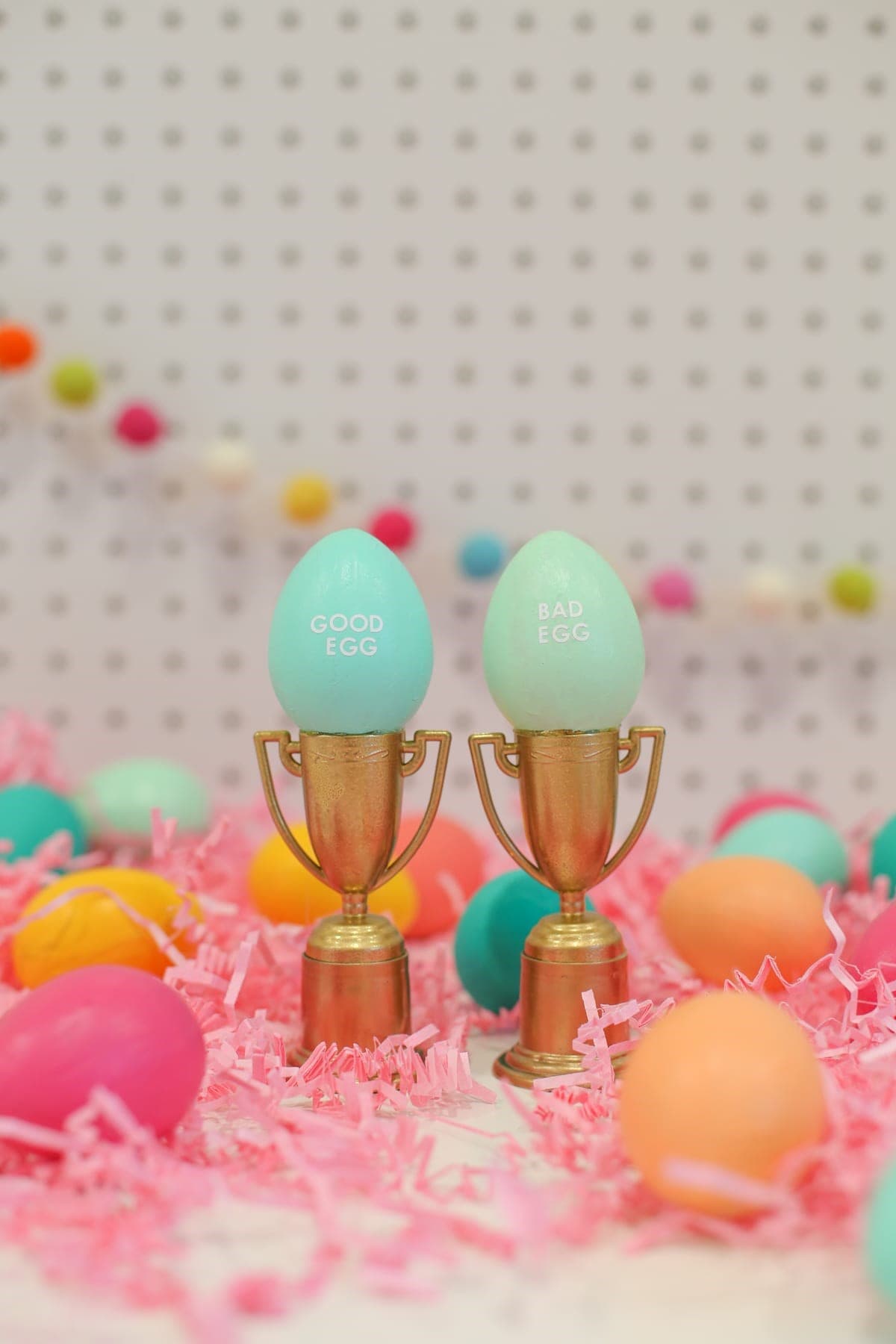 Photo:
lovelyindeed.com
Reward your participants for finishing your at-home Easter egg hunt. Dye special eggs and glue them to a plastic trophy, then hand them out once the last Easter goodie has been picked up. View instructions here.
No-Candy Easter Eggs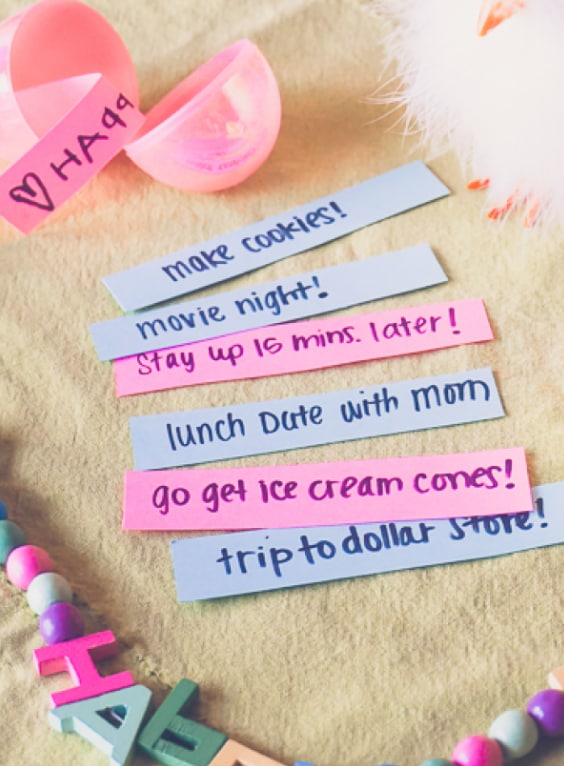 Photo: playpartyplan.com
With several online retailers prioritizing the delivery of important household goods and food over secondary items, it might be difficult to purchase jelly beans and candies to fill plastic Easter eggs this year. Instead, fill the eggs with little strips of paper; of course, those strips of paper aren't just ordinary notebook scraps! Instead, write fortunes, future prizes or special trips to take once this craziness ends.
For instance, write an IOU for one chore that the kids can force you, the parents, to do. Or, if you'd rather skip doing more dishes, focus on fun activities, like "make ice cream at home – you choose the flavor." You can even fill one egg with a Golden Ticket – what that ticket grants entry to, well, that's up to you. Read more here.
Nature Scavenger Hunt
Can't find eggs at your local grocery store (or don't want to "waste" them)? A nature hunt in your backyard or neighborhood is an excellent idea. Create a list of items to find – pinecones, the biggest leaf ever, a flat rock, whatever – and walk through the area with an Easter basket. The kids can check off the items throughout the walk, and you can hand out prizes once the checklist is completed. Get more details here.
Puzzle Piece Egg Hunt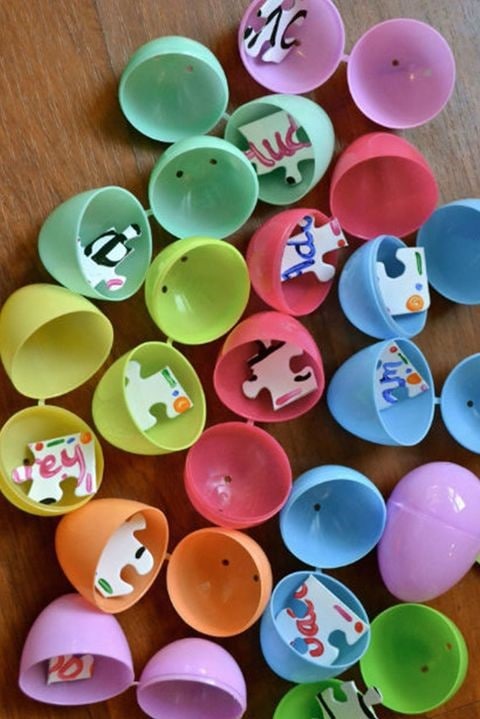 Photo: makethebestofeverything.com
Place individual jigsaw puzzle pieces in plastic eggs – you can even make your own with cardboard, if you're crafty – and hide them around your yard or inside the house. The prize could be anything from a full Easter basket of treats to the satisfaction that comes with finishing a puzzle or spending time with family.
Who said self-quarantining, social distancing and staying at home on Easter isn't fun? Fun is what you make of it!
But just because you're practicing social distancing doesn't mean you have to be a homebody. Take a little road trip to see the sights and see the sites. Visit our Roper Honda dealership in Joplin to get an Easter deal on a new Honda Odyssey or used car. We're taking extra precautionary steps to sanitize our dealership and vehicles so they're safer for both our customers and staff. Contact our Joplin car dealership at (417) 625-0800 to schedule an appointment. Let's get through this together.