Christmas Lights in Joplin, MO
Last year, we
created a list
of the Joplin area's niftiest Christmas displays. This year, let's add even more festive homes to your Ozark 2019 Holiday Lights Tour. From Springfield, MO, to Rogers, AR, the Christmas spirit looms large, so hop in your
Honda Pilot
, bring a few blankets, and take a drive through these illuminated neighborhoods this December.
View Joplin area Lights displays

Christmas Lights in Springfield, MO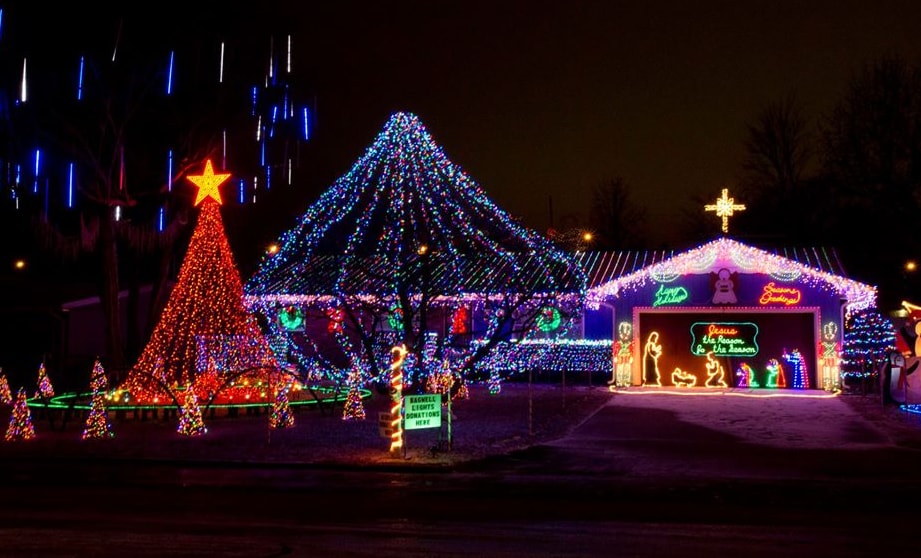 Photo: facebook.com/bagwelllights
2008 E Cambridge St
The 2000 block of East Cambridge Street, just east of the mall, lights up every year. Numerous homes in this neighborhood will be dressed up come Christmastime, but the main attraction is hard to miss (you'll know it when you see it). The home's Christmas display is highlighted by an animated light show that's paired with music on 105.5 FM.
It's a very popular spot, so be sure to pack some hot cocoa and snacks in preparation for a wait. If you plan on taking the drive to Springfield from Joplin, your Honda Odyssey's rear entertainment system should keep any antsy kid occupied. Click here for driving directions, and find times here.

Want to take full advantage of your Springfield Christmas lights tour? Here are some of last year's top homes and neighborhoods with festive holiday decorations:
2218 E Mirabeau St

1621 E Atlantic St

2074 N Elizabeth Ave
3971 N Bannister Ave
1120 W Red Oak St
4938 S Tujunga Dr
4740 S Glenn Ave
3705 S Burge Ave
5631 W Josh St
2466 S Holland Ave
4739 W La Siesta St
4261 W Madison St
4423 S Meadowlark Dr
2614 S Inglewood Rd
3426 S Oak Ave
3433 S Ashley Ct
3050 E Swallow St
Christmas Lights in Aurora, MO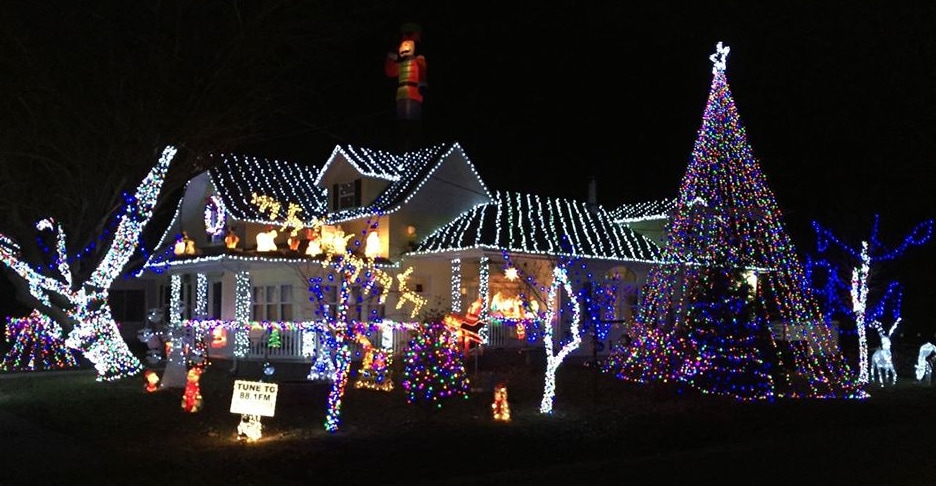 Photo: facebook.com/Rinkers-Christmas-Light-Extravaganza-403736743170964
429 E. College St
Per usual, this home on East College Street gets into the holiday spirit every year. Homeowners install over 40k Christmas lights each year, all of which are coordinated with holiday tunes on 88.1 FM. In addition to the animated Christmas light show, this Aurora holiday display also features a decorated Christmas tree, an enormous nutcracker statue, a nativity scene, reindeer, and other unique decorations. Visit the homeowners' Facebook page for times and pictures.
Christmas Lights in Marionville, MO


Photo: facebook.com/MarionvilleLights
500 S. Central Ave
The Duda family has been putting up Christmas decorations in Marionville for nearly two decades. They install hundreds of thousands of holiday lights around their house and yard annually, with even more added each year. If you put this Marionville Christmas display on your list of must-sees, set aside a full 30 minutes to watch the entire animated light show. The homeowners also accept donations that benefit local nonprofits and shelters. Keep track of updates on their official Facebook page.
Christmas Lights in Republic, MO


Photo: facebook.com/Steinert-Family-Lights-161543354579653
752 W. Apache St.
The Steinert family is hosting their 3rd Annual Hot Cocoa Night on December 21, 2019. Grab a mug and candy-cane stirrer, then sit back and watch the free Christmas light show. Republic's famous Christmas Unicorn will also be passing through, so clear up space on your phone for a family photo. If you're from the Republic area, this is a perfect Christmas event for your family. Follow updates, including time changes and cancellations, at the Steinert Family Lights Facebook page.
Christmas Lights in Rogers, AR


Photo: facebook.com/DyeFamilyChristmas
10537 Oak Tree Circle
The Dye family's annual Christmas light show is a favorite amongst locals. Their holiday decorations, which are turned on nightly starting on Thanksgiving evening, are animated and sequenced to dance to music on 91.7 FM. Tune in. Listen. Hum along. Follow the Dye Family Facebook page for info.

Happy Honda Days from Roper Honda
Get a jumpstart on the gift-giving season by visiting our Joplin Honda dealership for our Happy Honda Days sales event. We have amazing deals on popular Honda models, including the CR-V and the all-new Honda Passport. Speak with a member of our sales team at (417) 625-0800 for additional details.
From all of us at Roper Honda, we hope you have a merry Christmas and joyous holiday season!
Sources & Photos:
facebook.com/bagwelllights
facebook.com/Rinkers-Christmas-Light-Extravaganza-403736743170964
facebook.com/MarionvilleLights
facebook.com/Steinert-Family-Lights-161543354579653
facebook.com/ky3news/posts/the-wind-883-set-up-this-christmas-light-tour-for-you-in-springfield-they-say-it/10155854882340119
facebook.com/DyeFamilyChristmas