Fall is nearly here! It's time to say goodbye to the Four State Area's sticky summer and hello to the crisp breezes of autumn. Fall is also a wonderful time to enjoy fun activities with the whole family, of course! If you need something to do near Joplin this season, we've got you covered. Here are 7 of the top fall events for families in Joplin.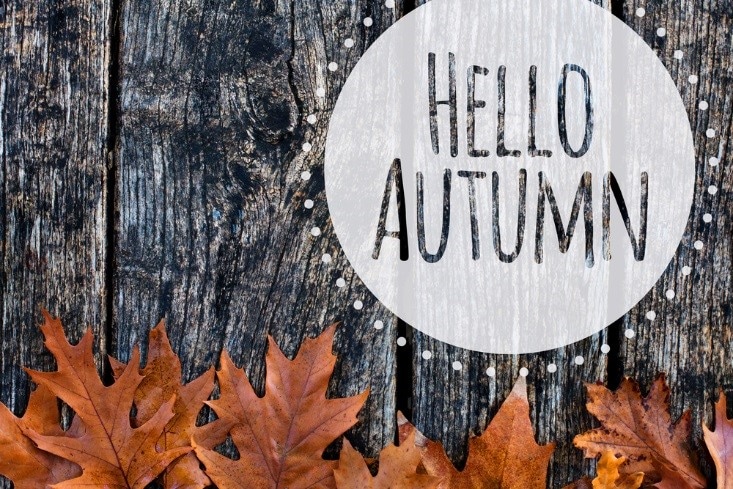 Pathways Corn Maze (Oronogo, MO)
This 19-acre, musical-themed corn maze is a great family destination for the fall. Kids' faces are sure to light up as they make their way through the sky-high corn stalks. Once you reach the end of the maze, the fun continues with a corn crib, hayrides, autumn-themed games (like pumpkin checkers), and delicious treats from the concession stands.
The Pathways Corn Maze operates every Friday & Saturday from September 28 to October 27. Tickets are $8 for adults, $6 for children ages 4-12, and free for kids 3 and under.
5th Annual Sertoma Oktoberfest (Springfield, MO)
The 5th Annual Sertoma Oktoberfest boasts plenty of fun activities for the whole family. The weekend festival kicks off on Friday with Family Night, where kids can play a bunch of family-friendly games.
On Saturday, local bands will liven up the atmosphere with upbeat music and everyone will adore "Wieners on Parade"--a parade showcasing the adorable wiener dogs that will compete in the "Running of the Wieners" race. Saturday's other festivities include a Bratwurst-eating contest and a number of contests and games.
This Springfield festival takes place at the Expo Center Field and runs on September 28 (5:30 - 10:00 p.m.) and September 29 (noon - 10:00 p.m.) Ticket prices are $10 for adults, $5 for students, and free for kids 12 and under. Guests who arrive in traditional Bavarian outfits will enjoy the festival for free!
Decades of Wheels Museum (Baxter Springs, KS)
This is very exciting news indeed! The brand-new Decades of Wheels Museum is celebrating its grand opening in Baxter Springs, KS, on October 12. Visitors of all ages will be awed by the breathtaking collection of cars and motorcycles, many of which are famous pop culture icons. And you don't have to be a car enthusiast like the staff at our Joplin Honda dealership to enjoy this incredible museum—though it does help.
Get a close-up look at Herbie the Love Bug and picture Hermann Munster behind the wheel of his spooky car, "Dragula." The kids (both young and old) will be thrilled to see the infamous DeLorean from Back to the Future, the Ghostbusters hearse-mobile, and numerous Batmobiles (pose for your photo inside one).
The Decades of Wheels Museum celebrates its grand opening with special events throughout the whole weekend (Oct. 12 to 15). Visit on Saturday and Sunday to catch the car and motorcycle shows, and catch live music from Grand Funk Railroad, Granger Smith, and Steppenwolf.
General admission tickets to the museum are $35 for one day. Guests can also purchase weekend passes for $90.
North Heights Porchfest (Joplin, MO)
The North Heights Porchfest is a new fall event in Joplin that began last year. The idea behind a "Porchfest" is to enrich the entire community with a celebration of music and neighbors. Each home's porch becomes a stage for local musicians, all of whom donate their time and talent to the event.
The festival also has numerous food vendors on site to satisfy all your cravings! Several local merchants will allow parking at their businesses, and one lot at "E" and North Moffet will be reserved for handicapped guests and families with small children.
Porchfest takes place on October 13 and admission is free. Bring a picnic blanket or lawn chairs and get ready to have the time of your life!
Hip Handmade Market (Joplin, MO)
The Hip Handmade Market is the ideal place to find unique gifts for the approaching holiday season.
Both kids and adults alike will enjoy this fun fall event in Joplin, where they can peruse through thousands of incredibly creative handmade items. Indie craft markets are excellent places for kids to find one-of-a-kind gifts for parents and grandparents.
The Hip Handmade Market takes place at the Joplin Empire Market on November 10, 2018, from 9:00 a.m. to 4:00 p.m. And attendees can enjoy special giveaways every hour!
The Manor (Joplin, MO)
Spooky creatures abound in The Manor, a truly terrifying haunted house that will make your heart race and your skin crawl. This attraction is great for families with older children who love the thrills and chills of the Halloween season. You never know what might jump out at you, from disgusting zombies to creepy clowns and every other horror imaginable.
Admission is $15 per person. The Manor opens at 7:00 p.m. on Fridays and Saturdays in October.
52nd Annual Maple Leaf Festival (Carthage, MO)
This month-long festival is a favorite in the Carthage community and surrounding areas. The Maple Leaf Festival celebrates autumn for the entire month of October with a variety of events including bike tours, races, car shows, pageants, dog shows, and competitions.
Be sure to visit the festival on Saturday, October 20: it's the best day of the month, jam-packed with fun events and activities. Families can enjoy a carnival with exciting rides and loads of kids' activities including bounce houses and games.
The Maple Leaf Festival runs from October 1-31. Hours and activities vary each day, so be sure to check their website for details.
Cruise to Your Next Family Event in a New Honda from Roper Honda in Joplin
To enjoy all that autumn has to give, spend some time with family at any of these local fall events near Joplin, MO. Because before you know it, winter will come—and we all know that's not particularly welcoming.
If you need a reliable new car to help you get through the sleet and snow this winter, swing by Roper Honda at 902 N Rangeline Rd. As one of the most trusted car dealerships in Joplin, we're here to ensure you can tackle winter—or any season—with confidence. Browse our used cars or new Honda models for sale, then call us at (417) 625-0800 to schedule a test drive or begin your auto financing application.
Sources:
https://www.facebook.com/pg/Pathwayscornmaze/about/?ref=page_internal
https://www.facebook.com/hotosertomaoktoberfest/
https://www.decadesofwheels.com/
http://northheightsporchfest.com/
http://www.thehiphandmademarket.com/
http://www.joplinmanor.net/home.html