Recently, at a busy four-way intersection in Marysville, Ohio, a special Honda Pilot (and its lucky driver) tested out Honda's newest safety initiative: the aptly named "Smart Intersection" technology. The tech passed with flying colors—that is, flashing reds and whites from the Marysville ambulance barreling down Main Street.
But what exactly is Honda Smart Intersection, you ask? (And why should you care?)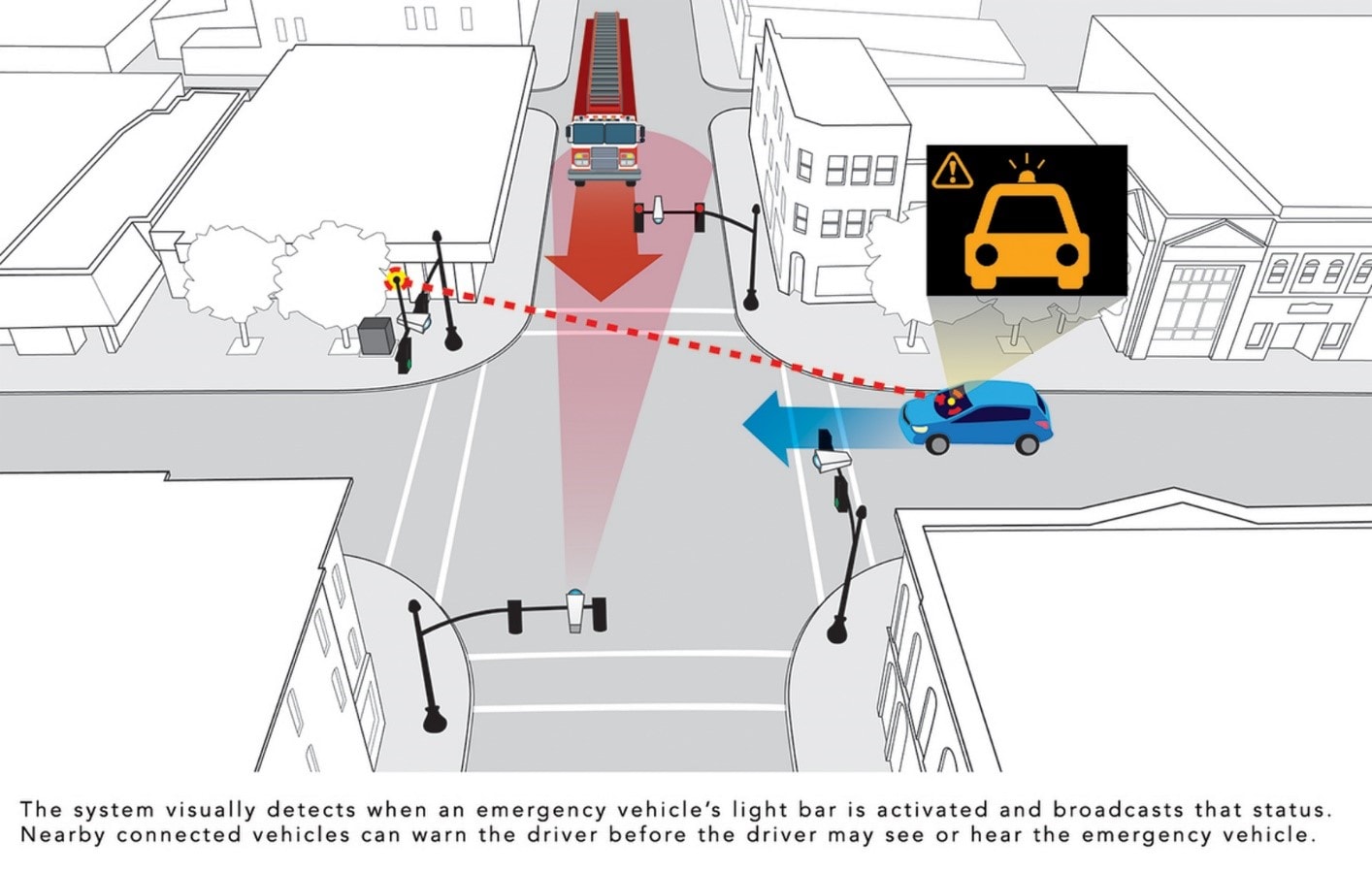 Photo: engadget.com
Smart Intersection Explained
Nearly 40% of all crashes in the U.S. occur at an intersection; these crashes also account for about 20% of traffic deaths. The basic premise of the Honda-created Smart Intersection technology is as follows: reduce the number of these intersection collisions by actively monitoring traffic and alerting drivers of oncoming vehicles or pedestrians. Simple, right?
Not so fast. To get this little test off the ground, Honda had to jump through more legal and logistical hoops than a "Best in Show" dog.
First, Honda had to sign contracts with the city to utilize its electrical grid, monitor and track vehicles, and feed into the traffic lights on an as-needed basis. Approval from Ohio Governor John Kasich was also required. Then, special wide-angled cameras—which were created, initialized, and tested beforehand—were mounted, wired, and connected above the traffic lights on Marysville's Fifth and Main intersection.
Every T crossed and I dotted just to get one test concluded. Law enforcement personnel was on hand to halt traffic. EMTs were called in case the technology failed and resulted in a crash. Those "Best in Show" dogs were probably around, too.
But that's not all; a specially designed HUD (heads-up display) in the Honda Pilot was also necessary. This HUD system received raw video footage and data from the newly integrated street camera system, interpreted that data in real-time, and projected orange warnings on the Pilot's windshield. The plan is to have this exclusive HUD in a handful (20) Honda Pilots around town, acquiring data until the pilot program can expand into a few other cities. (Joplin could be next—you never know.)

Honda Safety is Constantly Evolving
Featuring 7 models on the IIHS Top Safety Pick list, Honda takes passenger safety very seriously. Over 1 million Honda Sensing-equipped vehicles are out on the road today thanks to the automaker's initiative to improve road safety, and with any luck, the Smart Intersection tech will soon be up and running across the land.
To learn more about any of Honda's safety features or systems, just ask one of our Joplin Honda salespeople for details. Sure, you can look at a brochure or read up on Honda Sensing Safety, but why not hear it from the horse's mouth? Contact Roper Honda at (417) 625-0800 to speak with a member of our team about any of our new models, or stop by our Honda dealership at 902 N Rangeline Rd in Joplin, MO.
Stay safe out there, friends.
Sources & Images:
https://www.engadget.com/2018/10/06/honda-smart-intersection-ohio/
https://automobiles.honda.com/safety