Ready for the eco-friendliest cars of your lifetime? If you're a fan of eco-friendly rides, Honda's accomplishments are guaranteed to impress. Honda is leading the charge into the future with its exceptional collection of new hybrids, EVs, and plug-in models. Here are the top "green" Honda vehicles that are available for sale and lease today or within the next year.

Three Amazing Honda Clarity Models
The Honda Clarity lineup includes the Plug-in Hybrid, Electric, and Fuel Cell. These powerful machines are aimed at reducing our carbon footprint—as well as the money you shell out at the gas station. For its revolutionary work developing the Clarity, Honda has even been awarded the 2018 Green Car of the Year by the Green Car Journal.
2018 Honda Clarity Plug-In Hybrid
In 2018, Honda's Clarity Plug-in made the Forbes list of Earth's greenest cars. Now, that is what we call a new Honda hybrid worth owning!
The Clarity Plug-in puts out a phenomenal 181 horsepower and 232 lb-ft of torque. It triumphs over the 2018 Toyota Camry (184 lb-ft of torque) and Honda's own 2018 base Accord (192 lb-ft of torque). Honda proves that eco-friendly doesn't have to mean horse-and-carriage speeds.
This plug-in also has an incredible

340-mile

driving range, with 47 miles solely dedicated to the electric engine.*
Browse our selection of Clarity Hybrid models for sale in Joplin.
2018 Honda Clarity Electric
The Clarity EV puts out an incredible 161 hp and 221 lb-ft of torque.
Its 25.5-kWh lithium-ion battery pack sits under the floorboards, giving you plenty of legroom.
This eco-friendly car has an 80-mile driving range—not bad for an EV. It flat-out beats the Smart Fortwo Electric Drive (68 miles) and Mitsubishi i-MiEV (59 miles). Although it competes fiercely with the Hyundai Ioniq, it's considerably more affordable. For discriminating EV consumers, that's not a bad trade-off. A fuel-sipping car at a great price? Send 'em over.
2018 Honda Clarity Fuel Cell
The Clarity Fuel Cell made its appearance at 12 California dealerships on April 4, 2018, and rumor has it that this model may be the best green Honda yet. Why California? It's one of the only states that has hydrogen-fueling infrastructure in place. But hold your horses...we're getting to the details of what makes it the best Honda:
The Clarity Fuel Cell puts out at a respectable 174 hp and 221 lb-ft of torque, and can run for an incredible 366 driving miles! Best of all, it gets a combined mpg-e rating of 68 and only takes 5 minutes to refuel.
It's fueled by a compact hydrogen fuel cell stack, freeing up space to seat 5 passengers.
The fuel tanks are made of strong yet lightweight carbon fiber and are securely mounted for maximum impact protection.
Worried about refueling? Don't be. The HondaLink app checks your fuel level and even tells you where the nearest hydrogen-refueling stations are.
It's the most fuel-efficient of the Clarity series, with an astounding 40% thermal efficiency.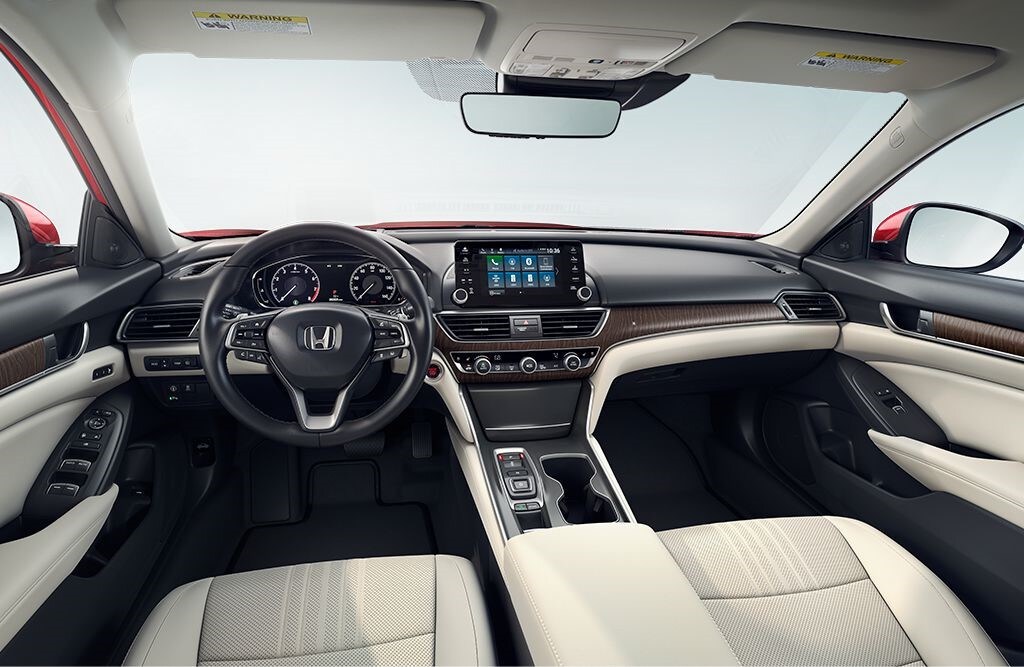 2018 Accord Hybrid
The Accord Hybrid is one car to look out for.
Its 2.0L Atkinson-cycle engine puts out 212hp and 232 lb-ft of torque, besting the 2018 Toyota Camry Hybrid at 208hp and 163 lb-ft of torque.
You'll get 47 highway MPG, which is one of the best mileage ratings in the hybrid sedan class.
It's comparable to its closest rivals, the Hyundai Ioniq and Chevrolet Bolt EV, in offering 4 regenerative braking levels.
There's all the Accord allure you've grown to love, just with a super-efficient hybrid engine.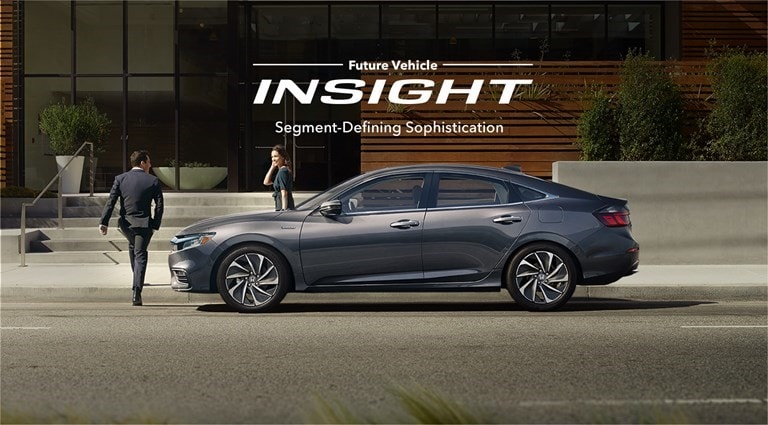 2019 Honda Insight
The all-new Insight is set to make its appearance in the summer of 2018, and we hope to see it arrive at our Joplin Honda dealership around that time. Honda claims that its new Insight creation will get a maximum 55 mpg in the city, putting it on par with the Hyundai Ioniq Hybrid and Toyota Prius Liftback.** Nice!
The Insight will be powered by a 1.5-liter Atkinson engine, along with a supporting electric propulsion motor and lithium-ion battery pack. This allows the Insight to produce 151 hp at 197 lb-ft of torque. Eat your heart out, James Bond!
Standard features include 16-inch alloy wheels, convenient push-button start, Honda Sensing®, Bluetooth® HandsFreeLink®, heated side mirrors, and Pandora® compatibility.
EX and Touring trims boast 60/40-split folding rear seats and 15

cu

. ft. of trunk space.
Want a customizable driving experience? You'll have 3 driving modes to choose

from:

ECON, Sport

and

EV.
With electric power steering and a revolutionary electro-servo braking system, this is one hybrid you'll be rooting for.
If you love with what you've seen from Honda's "green" engineers, head over to our Honda dealership in Joplin, MO, to receive a quote from one of our salespeople. As one of the premier Missouri Honda dealers, we'd be happy to give you more information about any of the Clarity models or new Hondas for sale. Just contact our sales team at (417) 625-0800, and we'll make your eco-car dreams come true.
* 47-mile maximum EV mode driving range rating. 340-mile combined gas-electric driving range rating. Ratings determined by EPA. Use for comparison purposes only. Your driving range will vary depending on driving conditions, how you drive and maintain your vehicle, battery-pack age/condition and other factors.

** Based on 2019 epa mpg ratings. Use for comparison purposes only. Your mileage will vary depending on driving conditions, how you drive and maintain your vehicle, battery pack age/condition and other factors.
Sources & Photos:
https://www.forbes.com/pictures/5a723aa3a7ea431690124656/11-honda-clarity-plug-in-/#542f31e35c01
https://www.prnewswire.com/news-releases/honda-clarity-series-awarded-2018-green-car-of-the-year-by-green-car-journal-300564498.html
https://www.caranddriver.com/reviews/2018-honda-accord-hybrid-first-drive-review
https://www.kbb.com/car-news/all-the-latest/best-buy-awards/2100000577/
https://www.caranddriver.com/news/2018-honda-clarity-electric-and-plug-in-hybrid-photos-and-info-news
https://automobiles.honda.com/
http://hondanews.com/honda-automobiles/channels/fuel-cell-vehicles/releases/2018-honda-clarity-fuel-cell-arrives-at-select-dealerships
https://www.consumerreports.org/hybrids-evs/2019-honda-insight-hybrid-preview/
https://www.prnewswire.com/news-releases/all-new-2019-honda-insight-production-model-makes-global-debut-at-new-york-international-auto-show-300619183.html