The great American tradition of commemorating Independence Day with fireworks goes back centuries, and that which was born in 1776 is still going strong in 2018! As you make plans for your Fourth of July celebrations, here are a few events and fireworks displays near Joplin that will delight the eyes of young and old alike.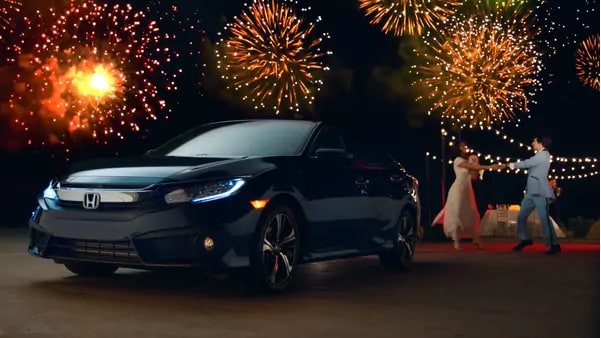 Joplin, MO
Joplin's 4th of July celebration will return to Missouri Southern State University in 2018, its home for over two decades. According to Jared Bruggeman, director of athletics at Missouri Southern, the site is ideal for community events such as the Independence Day celebration, and this year will continue a long tradition of holding the annual Independence Day fireworks on the great MSSU campus. The festivities will include food, crafts, and live music, with fireworks going off at dusk.
Carthage, MO
Red, White, and Boom, Carthage's annual Independence Day event will return to Carthage Municipal Park on historic Route 66 in 2018. The event starts at 4 pm with fun events for the kids, continuous live music and entertainment, and a variety of food vendors. Carthage organizers encourage you to arrive early, pick out your favorite fireworks viewing area, and enjoy the afternoon. As a bonus, patriotic music, supplied by local radio station Mix 95.1 MIKE FM, will synchronize with the Carthage fireworks display.
Pittsburg, KS
The city of Pittsburg, Kansas, will hold its annual July 4th Celebration at Lincoln Park on July 3 and 4, with a packed slate of events including a Wiffle Ball Tournament, Baby Contest, and the Firecracker 5K. Every year the city's Parks and Recreation Department sponsors the fireworks in Pittsburg, with this year's event scheduled to begin around 10 PM on the 4th. Don't miss out!
Miami, OK
Riverview Park in beautiful Miami, OK, will once again host Miami's 4th of July Fireworks Extravaganza, providing a full day of fun for the entire family. Live entertainment begins at 5 PM and festivities will include concession stands with food fare for every type of taste bud, lawn games, activities for the kids, and the always-impressive Hot Dog Eating Contest. The highlight of the Miami Independence Day holiday event will commence at dark with the grand finale: a spectacular fireworks show over Miami's skyline.
Neosho, MO
About a half-hour drive south of our Joplin Honda dealership, Neosho will start the holiday off with a fireworks display on Friday, June 29. The celebration will occur at Medicalodges Neosho & Gran Villas. Sure to delight everyone, the festivities begin with live music and food at 7:00 PM, while the Neosho fireworks show set to go off at dark (around 9:30 PM). Get more information by visiting neoshocc.com.
Rogers, AR
Rogers, AR, will host the July 4th Fireworks Spectacular, which is presented by The Walmart AMP and features the Symphony of Northwest Arkansas (SoNA), on Wednesday, July 4. This fantastic Fourth of July Fireworks event in Rogers combines the beauty of genuinely sensational pyrotechnics with the renowned sounds of the Symphony of Northwest Arkansas, creating a unique experience sure to amaze. The holiday event in Rogers start at 6:00 pm, and admission prices for the covered seating area range from $10.00 to $35.00, while general admission lawn tickets are just $3.00.
Shell Knob, MO
Shell Knob will be holding the 2018 Fire & Thunder July 4th Celebration on Independence Day. The community fireworks display will take place just east of the Shell Knob Bridge, but the fireworks are visible from the water or land throughout the town. Once it becomes dark, look skyward!
Joplin and the surrounding area offers a wide variety of July 4th events for all of us to fall in love with. As one of the best car dealerships in Joplin, we also have something to fall in love with—in fact, we have hundreds! Come test drive a new 2019 Honda Odyssey or the award-winning Accord before the holiday, and you may even save a whole heck of a lot thanks to our summer Honda deals. Celebrate Independence Day with a new car by contacting our Joplin Honda dealership at (417) 625-0800. Happy July 4th!
Sources:
https://moso-minute.mssu.edu/index.php/2018/01/fourth-of-july-celebration-to-return-to-missouri-southern/
https://visit-carthage.com/cvb-event/carthage-fireworks-celebration/
https://www.pittks.org/community/programs/festivals-fairs/
https://www.travelok.com/listings/view.profile/id.19189
https://neoshocc.com/events/details/4th-of-july-celebration-at-medicalodges-neosho-gran-villas-2085
http://visitrogersarkansas.com/events/july-4th-fireworks-spectacular