You just bought a new Honda and you want to style it to match your personality. Or perhaps you have an old, reliable Honda—in our experience, they last nearly forever—in need of a facelift. Either way, these Honda accessories and car-customizing ideas will really make your vehicle stand out in a crowd.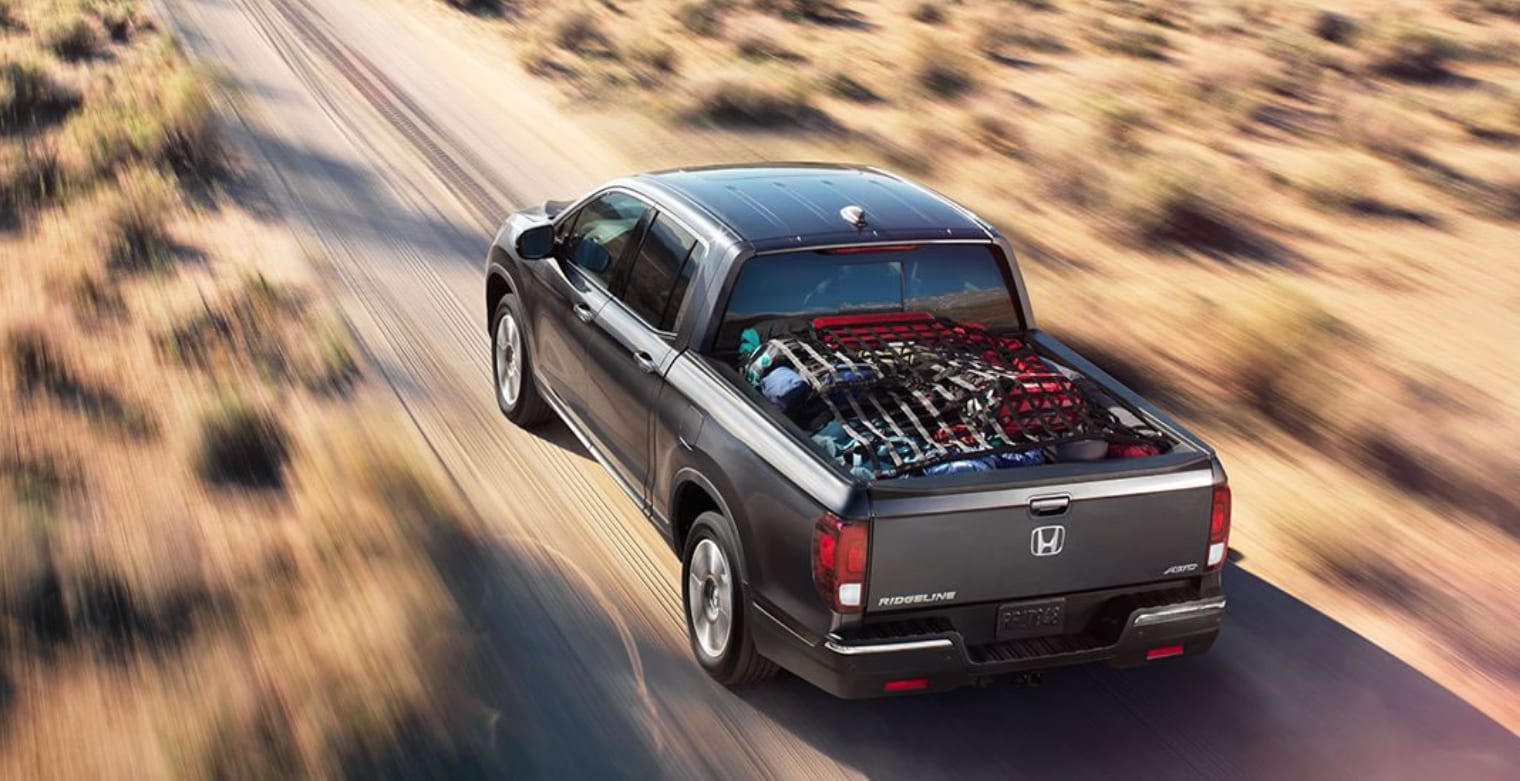 Honda Ridgeline with accessory In-Bed Cargo Net.
1. Customize your steering wheel logo.
Bedazzle or add color to the Honda "H" on your steering wheel. Whether you add rhinestones, color vinyl stickers, or replace the standard logo with a new one, it's sure to make you smile every time you see it.
Check out this DIY Honda emblem to see what's possible.
2. Add colored LEDs to footwells.
Instead of adding colored lights underneath your car where you can't see them, add them to the footwells. The car footwell lights are easy to self-install and come in a variety of colors including red, green, blue, purple, pink, and yellow.
You can buy generic lights here, or ask our Joplin Honda dealership to install authentic Honda interior lights for you. Easy-peasy.
3. Use vinyl kits to customize the interior.
Customized vinyl dash kits allow you to easily install a dramatic new look to everything from the stereo to the door panels. Dash kits come in a variety of styles, from solid colors to patterns, and will make a big impression for a low cost.
4. Powder coat your rims.
Repainting your car can cost a lot. Instead, paint your rims. Rims are relatively inexpensive to have painted and can make a huge statement. Whether you go with an understated black or a splash of bright color, you'll be hearing compliments everywhere you go.
Look into products at www.thepowdercoatstore.com for ideas.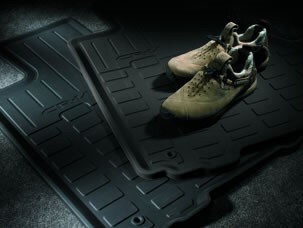 5. Get custom floor mats.
The floor mats that come with most cars are useful yet less-than-stylish. If you're looking to add a bit of panache to your car floor, look into customized car mats. Custom floor mats can be anything from an expensive, quilt-stitched solid to a personalized mat covered in flowers. If you're an outdoorsy type, you might want to try heavy-duty rubberized mats in the color of your choice.
Allow our Joplin Honda Parts department to order all-season floor mats for your Honda SUV or car.
6. Color or cover your brake calipers.
Thinner spokes on wheel rims often uncover the mechanics of the wheel, including ugly brake calipers. Make a unique statement by coloring those brake calipers. If you don't want to bother getting the calipers painted, try installing a cover instead. You can even buy covers that match the official Honda colors.
Check carid.com for additional ideas on how to decorate your Honda wheels.
7. Add colored lug nuts.
You don't usually think about lug nuts until you need to change your tires. Merely switching the standard lug nuts for colorful alternatives will make a big difference in looks, all at a minimal price. What a way to live!
Search through custom lug nuts for your Honda here.
8. Customize your gear shift.
Whether you add a custom knob, insert, or gear shift cover to your Honda Civic, everyone who sees it will be wondering why they hadn't thought of that before. No matter what you're into—baseball, superheroes, cartoons—the gearshift of your dreams is out there, waiting for you to find it.
You can find personalized car shifters online at places like carid.com.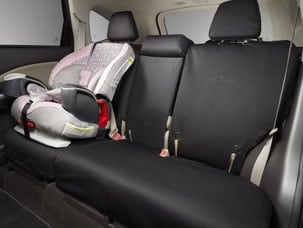 9. Buy custom seat covers.
Don't just settle for the neutral seats that come standard in your car. Punch them up with custom seat covers. Seat covers can add a little color at the edges or add patterns to give your entire interior a bright makeover. Most seat covers also have additional padding to add comfort as well as pizzazz.
10. Decorate your key fob.
Don't just focus on changing the look of your car! Take the customization wherever you go by decorating your key fob, too. Key fob cases can be subtle layers of silicon or over-the-top and adorned with crystals. Either way, everyone will be asking where you got your unique key.
Order custom key fobs for your Honda online at retailers like www.carsoda.com.
Find Your Perfect Honda Accessory in Joplin, MO
Roper Honda is here to help you choose, order, and install any authentic Honda part. To shop and order a genuine Honda accessory or OEM car part in Missouri, let us get to work for you. Stop by our Joplin dealership at 902 N Rangeline Rd or contact our Honda Parts store at (417) 625-0800 to discuss your options. (And don't forget to check out our current Honda parts specials and service deals to save additional moolah!)
Sources & Photos:
https://automobiles.honda.com/ridgeline#
https://www.carsoda.com/products/bling-honda-emblem-steering-wheel?variant=37963860814
http://owners.honda.com/accessories/genuine
https://www.rvinyl.com/Dash-Kits.html
https://www.carid.com/honda-caliper-covers/
https://www.kseriesparts.com/NRG-LN-800BK.html?gclid=CjwKCAjws6jVBRBZEiwAkIfZ2kWHxHJyU6ubhWhYoV8pGtZGVPPtPtmYgFEmSSluLC4xy1jvUjSffBoCp08QAvD_BwE
https://www.carsoda.com/products/pink-bling-car-key-holder-with-rhinestones-and-flowers-for-honda