Honda has a reputation for innovation, and the 2018 Ridgeline is a perfect example of how they've earned that status as one of the world's freshest automakers. The new Ridgeline is Honda's take on what a midsize pickup should be: hardworking yet comfortable, versatile, and innovative. This 2018 truck carries over the same award-winning demeanor as its 2017 predecessor—which was a 2017 North American Truck of the Year Award winner, mind you—and critics can't get enough of it.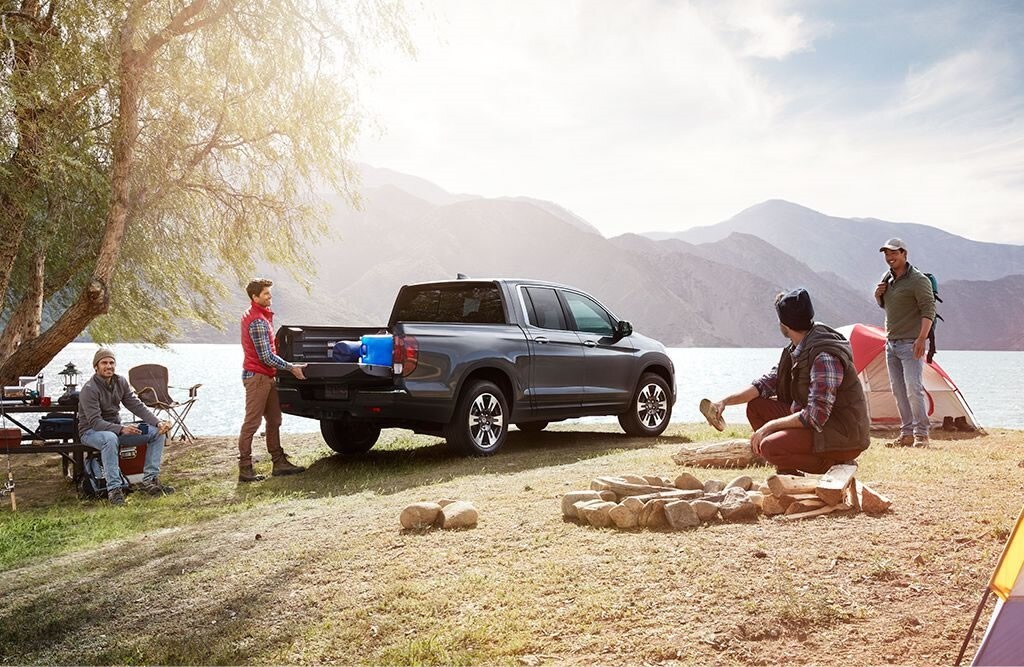 Photo: Automobiles.honda.com
Critical Praise for the 2018 Ridgeline
As Edmunds' editor and reviewer Travis Langness so astutely points out, the 2018 Ridgeline somehow manages to "avoid most of the pitfalls associated with pickup truck ownership." What does he mean by that? Well, let's start with the fact that most pickups are built with a body-on-frame chassis, whereas the Ridgeline employs a unibody design paired with fully independent suspension. That makes for a truck that provides the type of SUV-like utility you need without the rough ride that most of its competitors offer.
Kelley Blue Book's Keith Buglewicz concurs when comparing the Ridgeline's ride to an SUV. What Honda has done in creating a utility-minded truck that offers a lot more than a standard midsize pickup is astounding, and it only gets better on the inside of the cab.
Unexpected Luxury Inside
The 2018 Ridgeline's interior might surprise you. High-quality materials that Edmunds calls "a cut above the rest," plenty of head and leg room, ample storage, and tech-savvy standard features like air conditioning with filtration, a rearview camera, active noise cancellation, and a 200-watt audio system make up the cabin. (And we're talking about the base trim level here!) Front and back seats are comfy for all types of backsides, and a beautiful in-dash touchscreen on the higher trims is a sight to behold.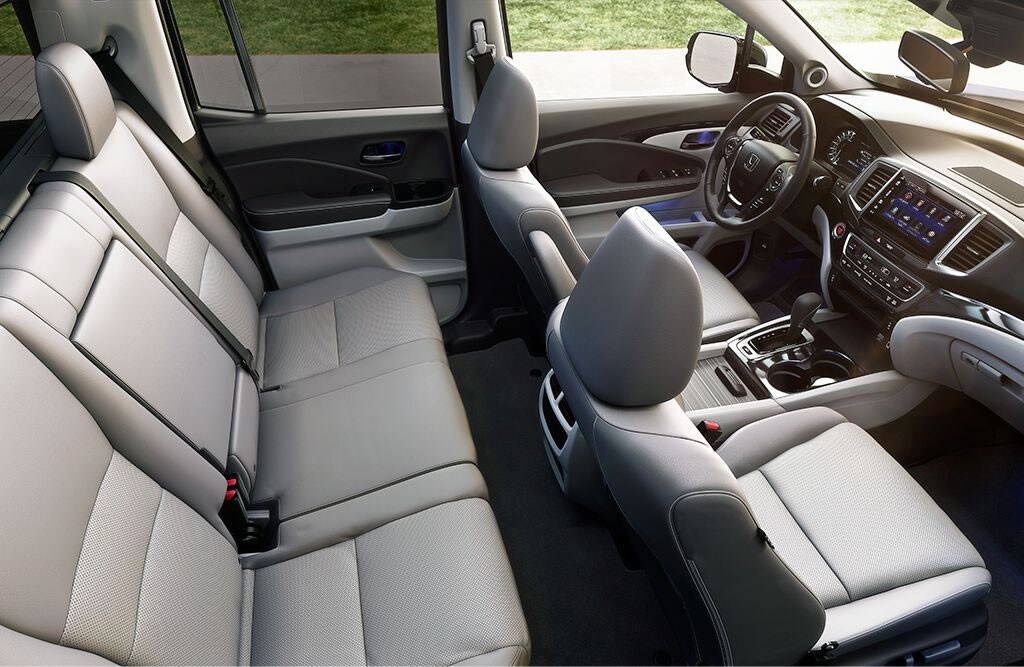 Photo: automobiles.honda.com
Utility to Spare
Let's face it: You wouldn't be looking at a pickup truck if you wanted a comfortable ride. Rather, you want a truck that'll work for you, and the 2018 Honda Ridgeline delivers with enough bed space to haul 4-foot-wide plywood sheets (the only mid-size pickup that can make this claim), flip-up back seats revealing a flat floor for extra toting capacity, and an in-bed "trunk" that's roomy enough to hold a couple of suitcases or a large cooler for tailgating. Plus, you'll find great use out of the various hooks and storage nooks and crannies.
Under the Hood and Under the Body
A 3.5-liter V6 paired with a 6-speed automatic transmission provides plenty of power (280 HP to be exact) for quick acceleration, and all-wheel-drive is an option on all but the base RT model. As mentioned, the unibody construction plus independent suspension eliminates the annoying "bed hop" that's been a typical part of driving pickups with solid rear axles. But to each their own, right?
The Ridgeline's Best Features
Like the 2017 mode, the 2018 Ridgeline was built with an eye for innovation. Take the tailgate party-ready bed. It comes with a drain so you can fill it with ice and use it as a giant cooler if you like. It's also got a dual-hinge tailgate that opens down or swings to the side, which makes loading and unloading easier for you.
Need more? How about the Ridgeline's Intelligent Traction Control feature, which lets you adjust the throttle, transmission, and torque distribution to suit whatever driving condition you're facing -- whether it's snow, mud, sand, or any of the poorly paved roads around Joplin.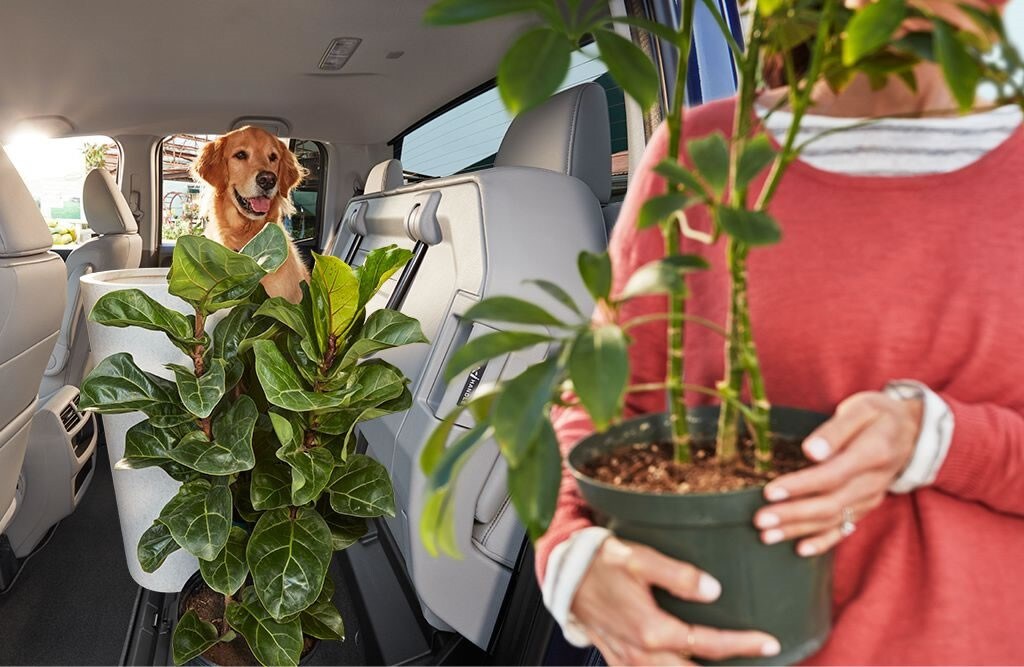 Photo: automobiles.honda.com
At our Joplin Honda dealership, we think that the 2018 Ridgeline lives up to the Honda standard for excellence, and then some. On top of looking great and being practical and luxurious, it also scored the top 5-star safety rating from the National Highway Traffic Safety Administration (NHTSA) and earned the Insurance Institute for Highway Safety's (IIHS) Top Safety Pick honors. Safety like this is usually only found in sedans.
Drive a Honda Ridgeline Home Today!
Now is the perfect time to drive over to your local Honda Dealer to check out the new Ridgeline. If you're looking at making the 2018 Ridgeline your next pickup in Joplin, MO, contact us at (417) 625-0800 to schedule a test drive or learn about our current Honda special offers. At Roper Honda, we serve truck shoppers from Pittsburg, KS, to Miami, OK, and anywhere in between. Call or visit our Honda dealership at 902 N Rangeline Rd to discover what's bound to be one of the best trucks of 2018!
Sources & Photos:
https://www.edmunds.com/honda/ridgeline/2018/review/
https://www.kbb.com/honda/ridgeline/2018/
https://www.nhtsa.gov/vehicle/2018/HONDA/RIDGELINE/PU%25252FCC/AWD
http://www.iihs.org/iihs/ratings/vehicle/v/honda/ridgeline-crew-cab-pickup/2018
https://automobiles.honda.com/ridgeline