Ready or not, here comes the 2019 Honda Insight. The third generation model is stylish, efficient, and fashionably hybrid. Yep, it's the best Insight in years.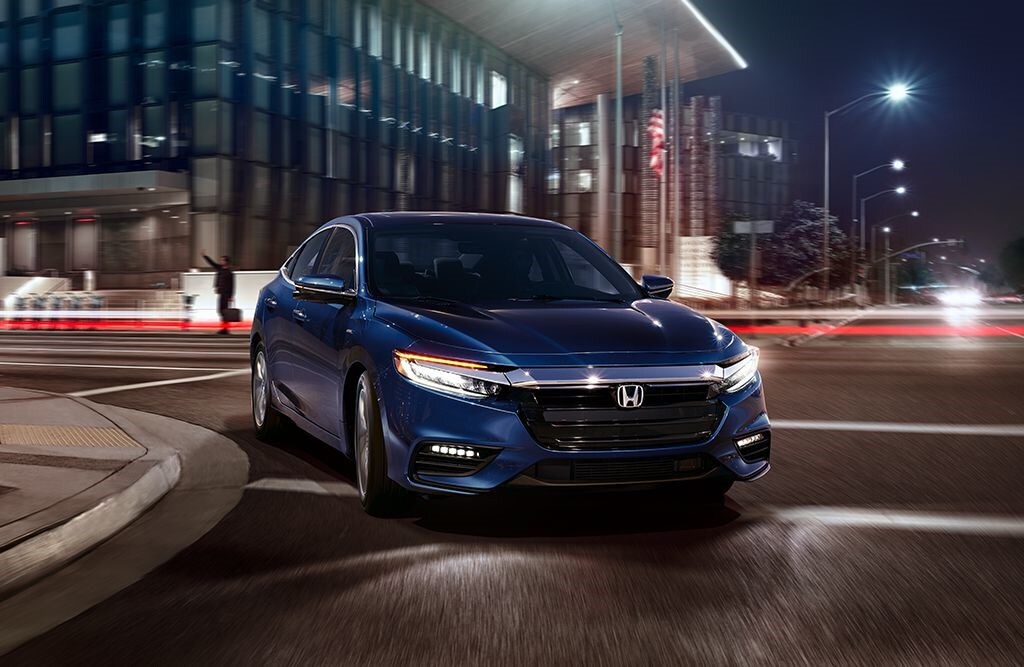 The Honda Insight made its grand entrance at the New York International Auto Show (NYIAS) in March 2018, boasting a feisty front fascia, sleek lines, innovative powertrain tech, and formidable safety features. Now, with the Insight landing at our Joplin Honda dealership, all that prestige can be yours.
Engines, Batteries, & Motors: Honda's Hybrid Power Team
Conventional wisdom seems to think that hybrid = sub-par powertrain performance.
But this isn't 2001—it's 2018, and as such, hybrid cars are far better than they've ever been. And 2019 Honda Insight is that type of game-changing vehicle. Here's why: it's both a series and parallel hybrid that can also operate as a pure electric vehicle.
So, what does this mean for you? As a series hybrid, the Insight's 1.5-liter Atkinson gasoline engine is connected to an electricity-producing generator (motor). In turn, that motor powers either an energy-density, 60-cell lithium-ion battery pack and/or an electric propulsion motor. Sounds like science-fiction, we know. But trust us—this thing's got zoom.
It also means that the Honda Insight can give you steady acceleration and smooth overall performance by letting you shift between 3 types of drive operations: EV Drive, Hybrid Drive, and Engine Drive. (Talk about a power trio!)
The Hybrid Drive option is useful for most driving conditions. Here, the engine-generator combo supplements the propulsion motor to drive power to the front axle. You get confident performance at your fingertips, both on the highway or through downtown Joplin.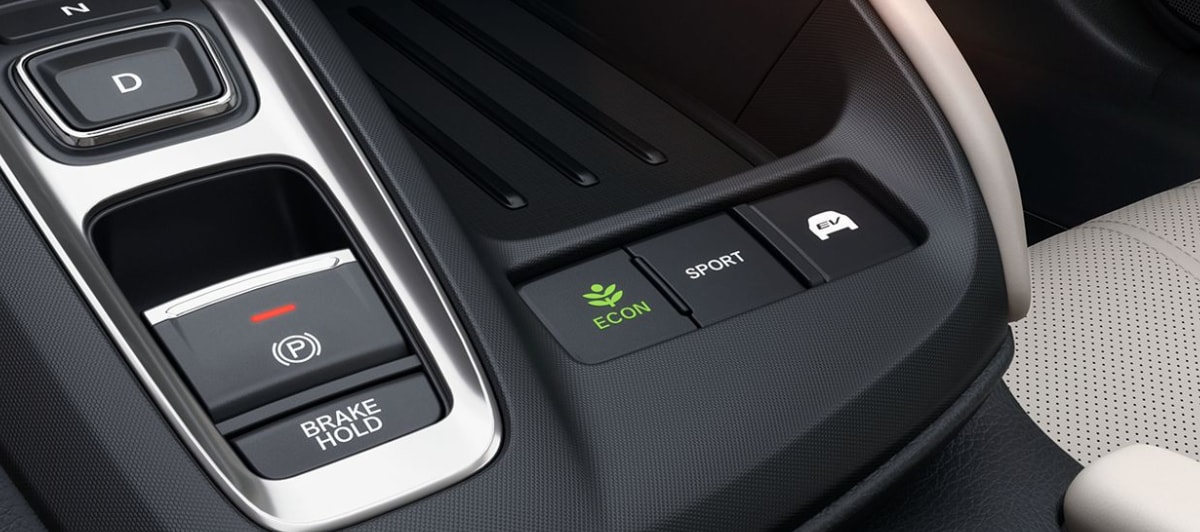 For high-demand driving, you'll want the Insight to operate as a parallel hybrid. Here, you'll switch to the Engine Drive option. At the touch of a button, power is driven straight from the engine to the front axle via a high-capacity lock-up clutch. With the Insight, your ability to navigate challenging terrain is unparalleled.
Need to drive through lots of traffic? No problem. Choose the EV option, and the Insight will operate as a 100% electric vehicle.
For efficient braking in city traffic, the Insight relies on a regenerative electro-servo brake system. So, when you apply the brakes, surplus kinetic energy isn't lost; instead, it's driven back into the battery and stored as delicious leftovers. This nifty operation makes the Insight more energy-efficient. For you, that translates to higher MPG, more at-the-pump savings, and greater powertrain performance.
Essentially, you get improved acceleration capabilities and all-around enhanced performance. And the proof, as they say, is in the pudding: the 2019 Insight produces a brisk 151 horsepower and 197 lb-ft of torque. Its closest rival, the Toyota Prius, offers just 121 hp and delivers only 105 lb-ft of torque.
Advanced Safety Technologies
Honda maintains that it designed the 2019 Insight to capture a 5-Star Overall Vehicle Score from the National Highway Traffic Safety Administration (NHTSA) and a Top Safety Pick rating from the Insurance Institute for Highway Safety (IIHS). While not yet official, it's likely Honda will meet these goals.
The new Insight comes complete with award-winning Honda Sensing® technologies. These include:
Lane Keeping Assist System (LKAS)
Lane Departure Warning (LDW) – Integrated with RDM
Traffic Sign Recognition
Road Departure Mitigation (RDM)
Forward Collision Warning (FCW) – Integrated with CMBS™
Collision Mitigation Braking System™ (CMBS™)
The Hybrid MPG Wars
"Mileage Makes Champions." -Steve Fairbairn, Australian oarsman and coach
Honda's flagship hybrid boasts the best power-to-weight ratio in its class. It gets a phenomenal 55/49/52 mpg rating. Here's how other hybrids compare:
The 2018 Camry Hybrid LE is rated at 51/53/52 mpg. Meanwhile, the SE/XLE models get 44/47/46 mpg. While the LE is comparable, the other trims fall short compared with the 2019 Honda Insight.
The 2018 Toyota Prius C gets a modest 48/43/46 mpg rating. Not bad. This is comparable to the Insight's cousin, the Honda Accord hybrid, at a 47 mpg combined rating. However, the Prius C still trails the 2019 Insight in raw numbers.
The 2019 Toyota Avalon hybrid XSE and XLE models are rated at about 43/44/44 mpg each. These swift hybrids are the pride of the Avalon pack, but it's an uphill battle to overcome the Insight's powerful pace.
The 2018 Chevrolet Malibu Hybrid gets 49/43/46 mpg. Strong fuel economy but still lagging behind the Insight.
Test Drive a 2019 Honda Insight in Joplin, MO
Like what you're hearing? Come check out the all-new Honda Insight at our Joplin car dealership today. You'll be amazed at what this go-getter Honda hybrid can do.
Contact our Honda sales team at (417) 625-0800 to schedule a test drive. Or visit our Joplin Honda dealership at 902 N Rangeline Rd to enjoy a no-pressure, no-hassle experience buying a car. We proudly serve customers throughout Springfield and Neosho, MO; Miami, OK; Pittsburg, KS; and Rogers, AR.
Sources & Photos:
http://hondanews.com/releases/an-alternative-to-a-world-of-meh-hybrids-new-marketing-campaign-introduces-the-stylish-sophisticated-fuel-efficient-and-all-new-2019-honda-insight
http://hondanews.com/releases/all-new-2019-honda-insight-production-model-makes-global-debut-at-new-york-international-auto-show
https://www.prnewswire.com/news-releases/all-new-2019-honda-insight-production-model-makes-global-debut-at-new-york-international-auto-show-300619183.html
https://www.cars.com/articles/2018-toyota-camry-hybrid-real-world-mpg-1420697444706/
http://hondanews.com/releases/2019-honda-insight-press-kit#safety
https://homeguides.sfgate.com/advantages-disadvantages-series-hybrid-designs-78758.html