Although summer officially begins in June, we'd argue that the season doesn't truly kick off until you've seen a Fourth of July fireworks show! If you live around Joplin, MO, you'll find that the following 2017 July 4th festivities offer everything you and your family could ever want, including daytime activities and an evening fireworks display that should amaze even the most die-hard cynic. So check out what's going on near Joplin this Independence Day!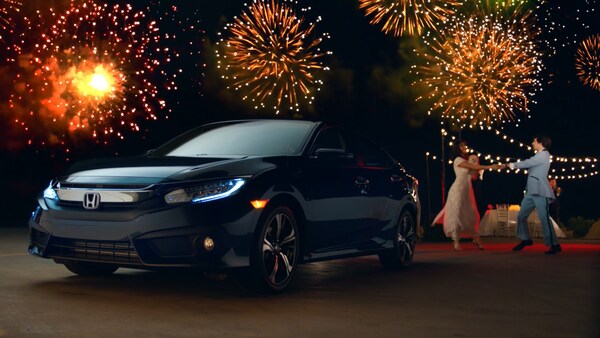 July 4th Celebration in Pittsburg, KS
Known for its tight-knit community, Pittsburg, KS, sets an example for what all other family-oriented towns should be. It's got a growing downtown that's perfect for small businesses. Families can enjoy the numerous parks, playgrounds, and trails. And their 4th of July festivities are just about the best in the area, bringing in over 10,000 attendees each year. Last year's Independence Day celebration offered several contests (sign us up for the "Hold a Baby" contest if it comes back for 2017), dog shows, a 5K, a tennis tournament, arts and crafts, and a fireworks finale that should ring in the summer with bedazzling style.
Stay up to date on all of Pittsburg's 4th of July celebrations by visiting their website here.
Carthage July 4th Fireworks Celebration
This year's July 4th party will be held at the Carthage Municipal Park, where attendees are treated to free live music, fun performances, and some of the area's most beautiful views. Whether you bring a picnic and blanket or want to check out the show from the bed of your Honda Ridgeline, Carthage's July 4th Fireworks Celebration will certainly provide you ample opportunity to relax.
For more information and details about this Carthage holiday celebration, check out this event page.
4th of July Fireworks Extravaganza in Miami, OK
Typically held at the Riverview Park, the Miami, OK, "4th of July Fireworks Extravaganza" offers far more than just pyrotechnics. Starting on July 3rd, Miami residents and visitors can head to Rodeo Miami at the Miami Fairgrounds, where 8-second legends will be born. Following the two-day event will be the Fourth of July celebration. Live entertainment usually begins the evening, but visitors can also watch or participate in events like turtle races (!), hot dog eating contests, water balloon tosses, and other games. Finally, after the sun sets, it's fireworks time.
Free for all ages, Miami's 4th of July Fireworks Extravaganza shouldn't be missed.
Joplin's Independence Day Celebration
Last year's Fourth of July fun should carry over when Joplin hosts its celebration at the Joplin Athletic Complex. If 2016's event is any reflection of what's in store for 2017, food and drink vendors should be in full force, and kids won't have trouble tiring themselves out thanks to a youth homerun derby, dunk tank, and bounce castles. Plus, the night will end with what you've all waited for: a spectacular sky-lit spectacle of reds, whites, and blues.
As this year's Independence Day crawls closer, be sure to check the Joplin Parks & Rec Facebook page for more up-to-date information.
Missouri State 4th of July Celebration
If you head east from our Joplin car dealership, you'll find Missouri State University's 4th of July party. Free to the public, this all-day event will honor our country's birthday by offering attendees picnic-style lunches, parades, live music, and a fireworks show high above the waving American flag. And while you're there, why not take a tour of the campus inside your spacious Honda CR-V? If you've got a teen who is preparing to search for colleges, Missouri State University might be their place to shine.
For event contact info and details, view the calendar at missouristate.edu.
Enjoy Fourth of July in a New Honda
Always committed to excellence, our Joplin Honda dealership is here to help you celebrate the holiday inside a Honda. Our Honda dealership near Pittsburg offers you some of the best deals around on new Honda vehicles, including the Accord, CR-V, and Fit, so you can fully embrace the 4th of July every year. We also have amazing prices on many used cars!
Contact our new and used car dealership in Joplin, MO, at 417-625-0862 to schedule a test drive. You can also visit Roper Honda at 902 N Rangeline Rd, which is a short drive from the Neosho, Carthage, Pittsburg, and Miami areas.
Sources:
http://www.visitmiamiok.com/calendar/
http://www.travelok.com/listings/view.profile/id.19189
http://visit-carthage.com/tag/4th-of-july-carthage-mo/
http://www.joplinmo.org/calendar.aspx?CID=14
https://www.facebook.com/joplinparksandrecreation/?fref=ts
https://www.pittks.org/events/